The SpotMenus Hub inside of Instant Impact is a centralized resource to help you get started with all things SpotMenus!
Need to place an order for a digital menu, order a Digital Product Feature, view the SpotMenus Distributor Reporting Dashboards, invite accounts to join SpotMenus, access the SpotMenus Location Manager, and much more! Look no further than the SpotMenus Hub inside of Instant Impact!
Accessing the SpotMenus Hub in Instant Impact
Enter your existing Instant Impact Login Credentials
Click "SpotMenus" in the main menu

Select a Feature
The SpotMenus Hub in Instant Impact offers direct links to each feature listed under SpotMenus Solutions. Once you have identified what you'd like to do from one of the available tiles click on the corresponding red button.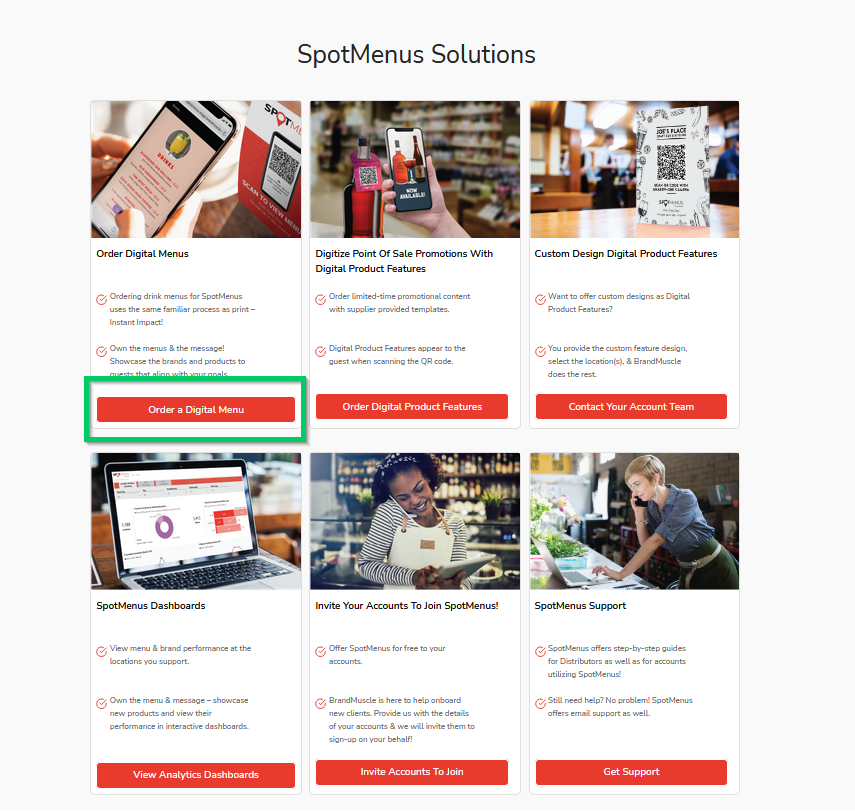 In the example screenshot above, the "Order a Digital Menu" button is highlighted, which will open the Instant Impact Online Order Form. For assistance in processing a menu order, please see this guide.