To access the SpotMenus Location Manager, you must log in via your existing Instant Impact account!
Enter your existing Instant Impact Login Credentials
Click "SpotMenus" in the main menu

This will take you to the SpotMenus Hub in Instant Impact
Scroll down to "SpotMenus Dashboards" and click on "View Analytics Dashboards" to launch SpotMenus as a Distributor Partner!
Click "Location Manager" to launch the SpotMenus Location Manager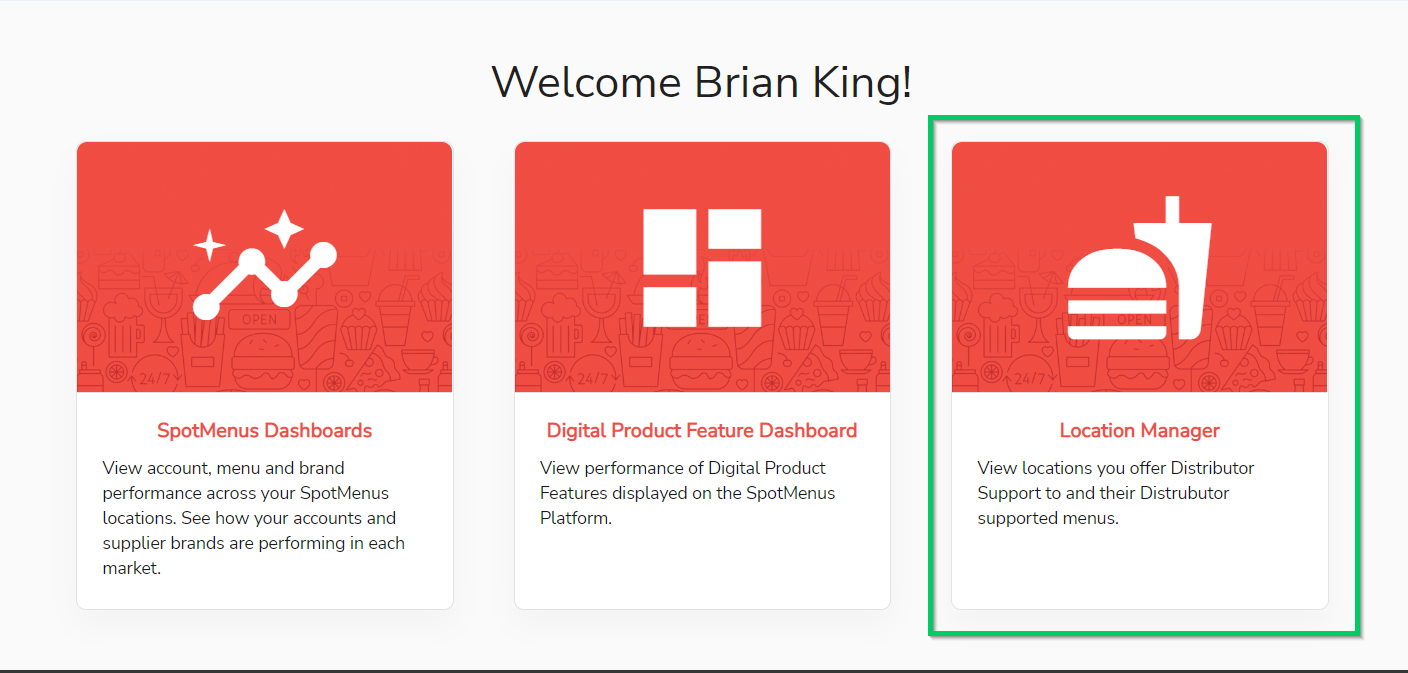 You will now be taken to a list of all locations you support on the SpotMenus platform! You're able to view their distributor supported (menus you have ordered via Instant Impact on behalf of the SpotMenus account).