Interested in running a Digital Product Feature campaign on your account(s) SpotMenus?
Login with your existing Instant Impact credentials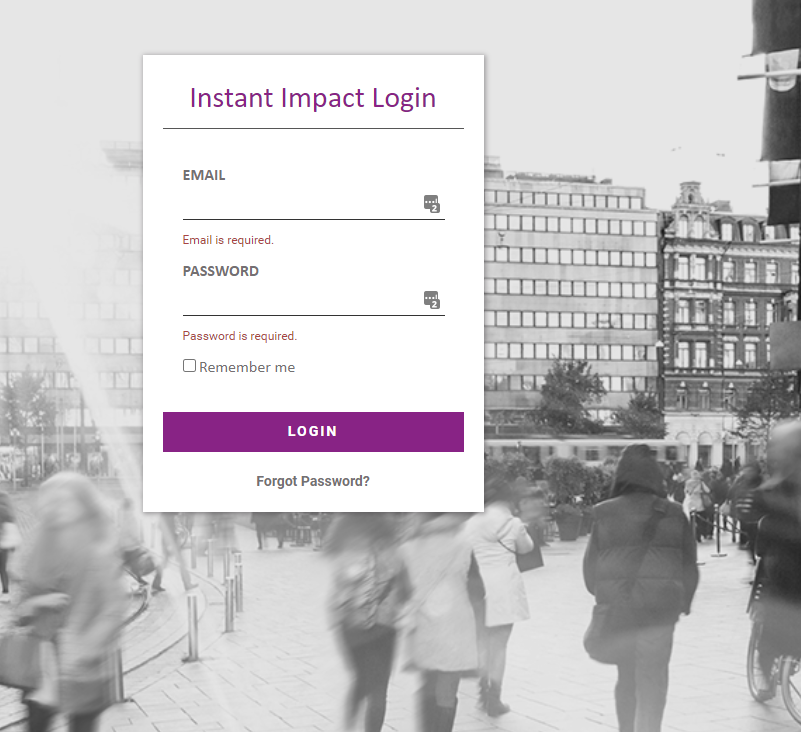 Click "POS On Demand" from the main menu or the buttons below the image carousel to begin the order process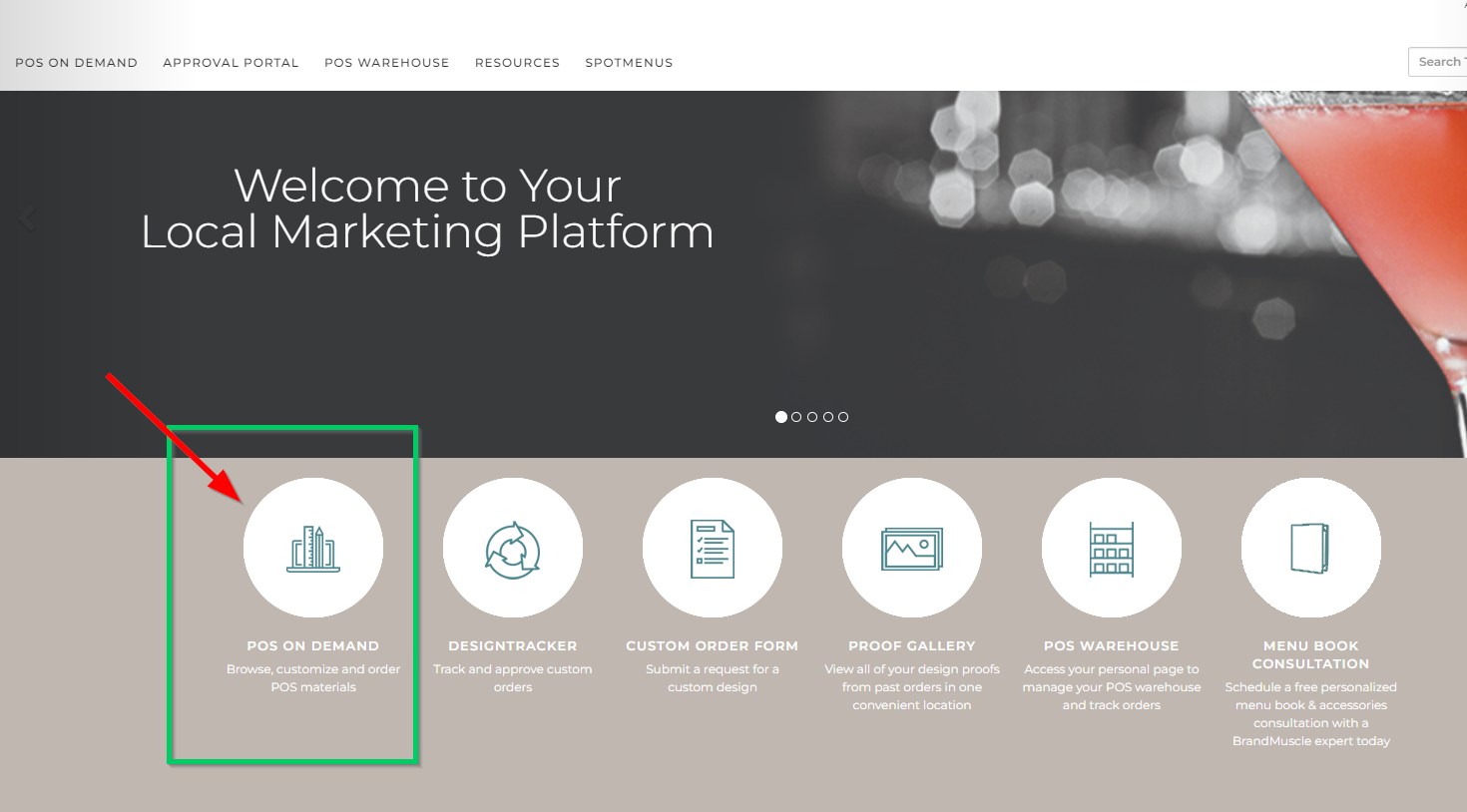 Type "Digital Product Features" into the search box and click the "Search" button

Locate the Digital Product Feature you'd like to order and click on it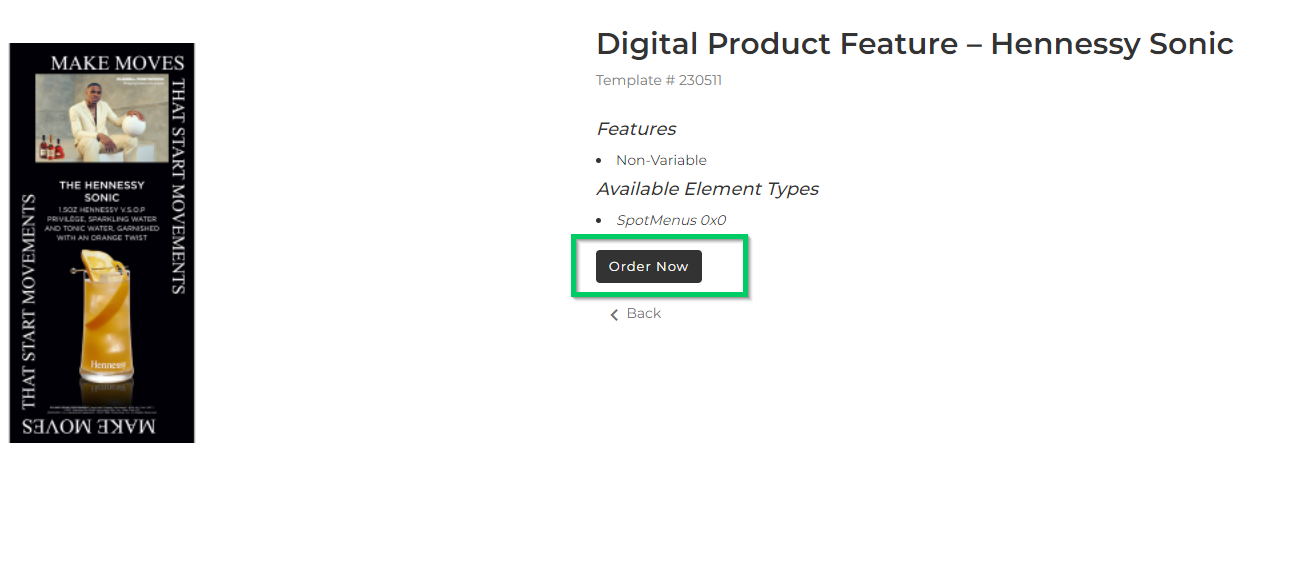 Click "Order Now" if you are satisfied with the template you've selected.

Click "Back" to go back to the available options.

You are now ready to select which SpotMenus account you would like to have the Digital Product Feature displayed on.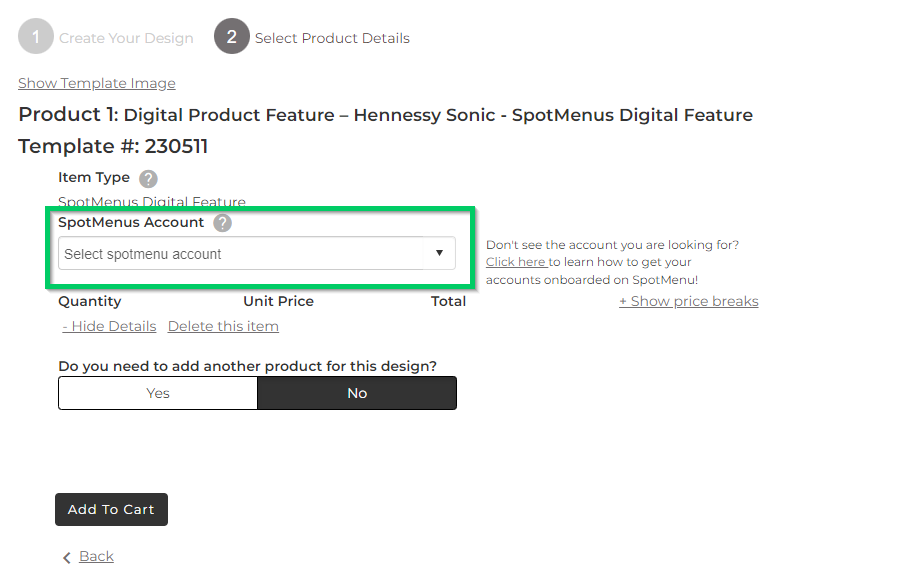 Once you have selected the SpotMenus account from the dropdown you will need to finish the configuration prior to submitting the order!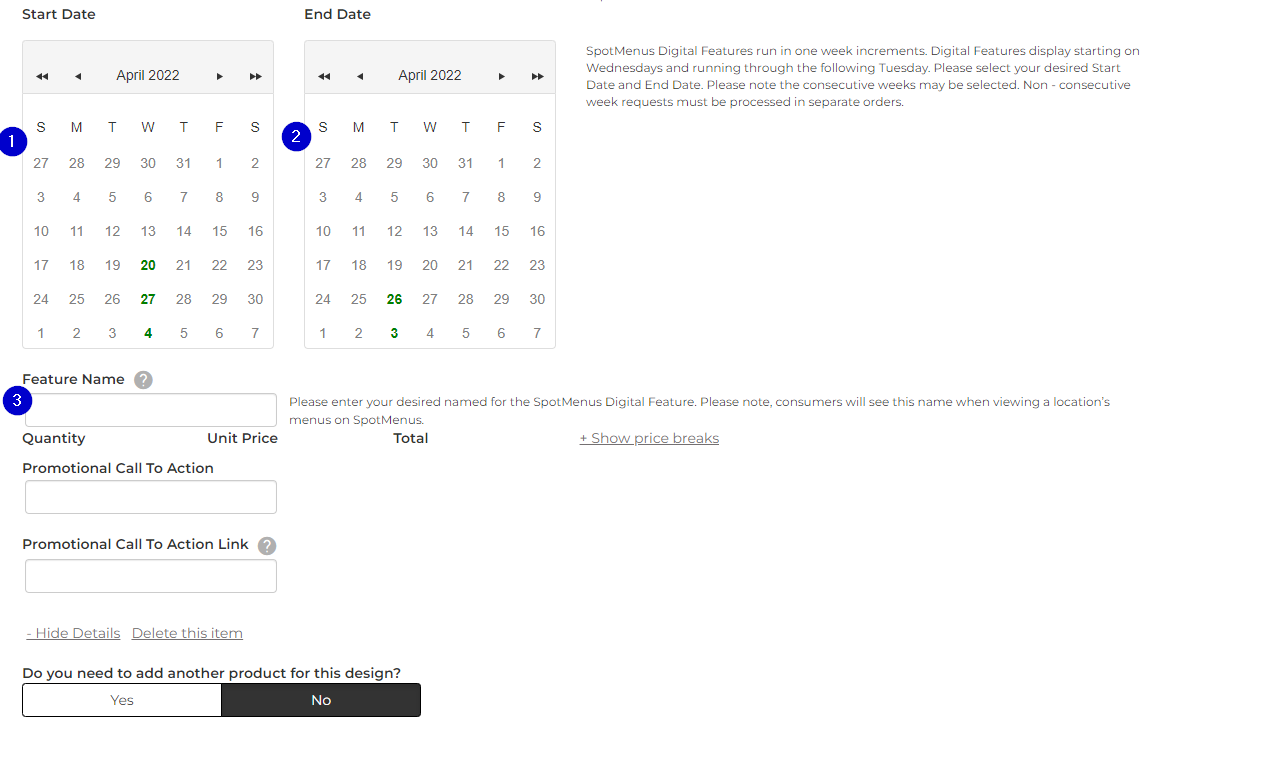 Select the "Start Date" from the calendar - this is when the Digital Product Feature will begin to display

NOTE: Digital Product Feature campaigns MUST start on a Wednesday

Select the "End Date" from the calendar - this is when the Digital Product Feature campaign will end

NOTE 2: Digital Product Feature campaigns MUST end on a Tuesday

Enter the "Feature Name" - this is the name that will be displayed to the customer/account when someone scans the QR code

example: "Cocktail Specials" or "Limited Time Cocktails"

The "Quantity" will automatically update based on the number of weeks you select for the campaign to run.
In addition to the above configuration, you have the option to add a hyperlink to the Digital Product Feature if you so choose!

If you want to include a hyperlink to an external website (example: learn more about the product, sign up for a mailing list, enter a contest, follow the brand on Twitter or Like them on Facebook, etc.) you can do so with the Promotional Call to Action Link support.


NOTE 3: Digital Product Features do not need to include a promotional call to action link.

Once complete with the configuration click "Add to Cart"
You will be taken to your Shopping Cart page.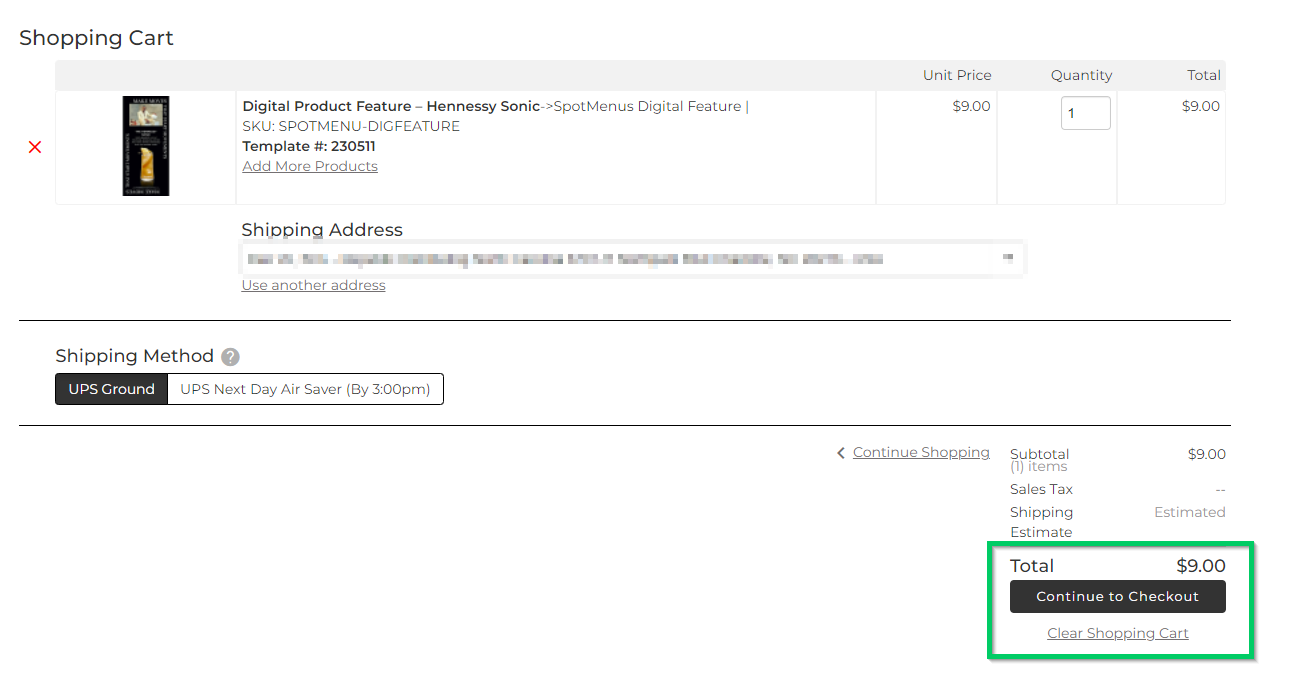 If everything is correct click "Continue to Checkout"

If you need to make any changes or add additional template orders click "Continue Shopping" or "Clear Shopping Cart"

Click "Continue to Review"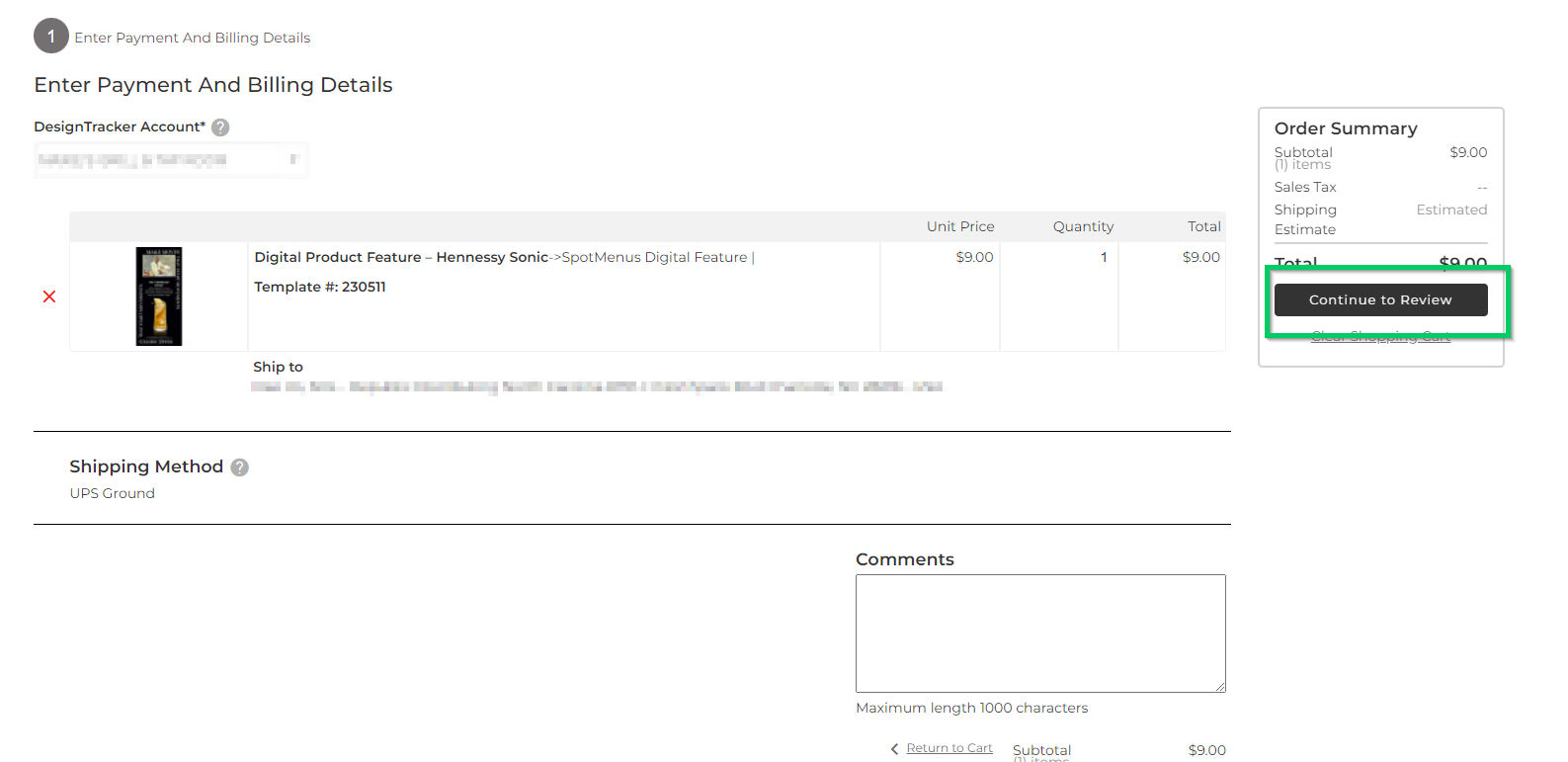 Click "Place Order" to finalize your order. The Digital Product Feature will now be submitted to the BrandMuscle team.