SpotMenus now allows you to re-arrange text menu groups as well as items inside of a SpotMenus Text Menu! This will allow you to easily update text menus as you add groups (sections) and add/update items inside groups.
Login to SpotMenus using your email and password
Click on the location you wish to manage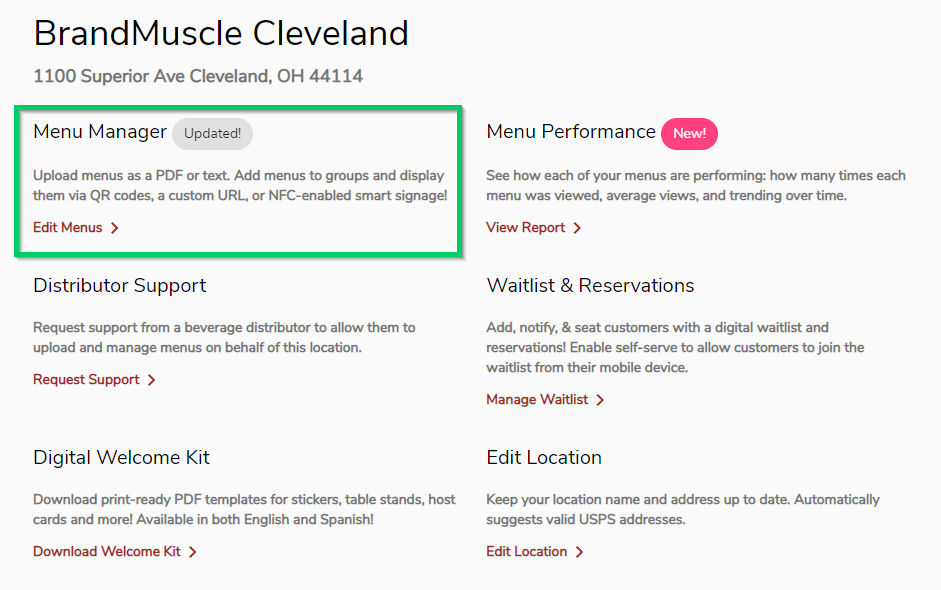 Locate the text menu you wish to edit from the Menu Library and click "Edit"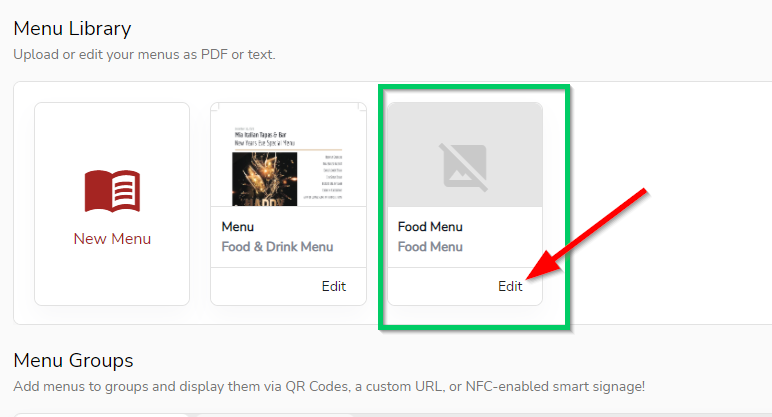 Select "Manage Text Menu Items"

Reorder Text Menu Groups (Sections)
Locate the text menu groups you may wish to adjust the order of

Use your mouse to drag and drop the text menu groups in the order you want them displayed to the user when they scan your QR code.

Note: Items at the top appear first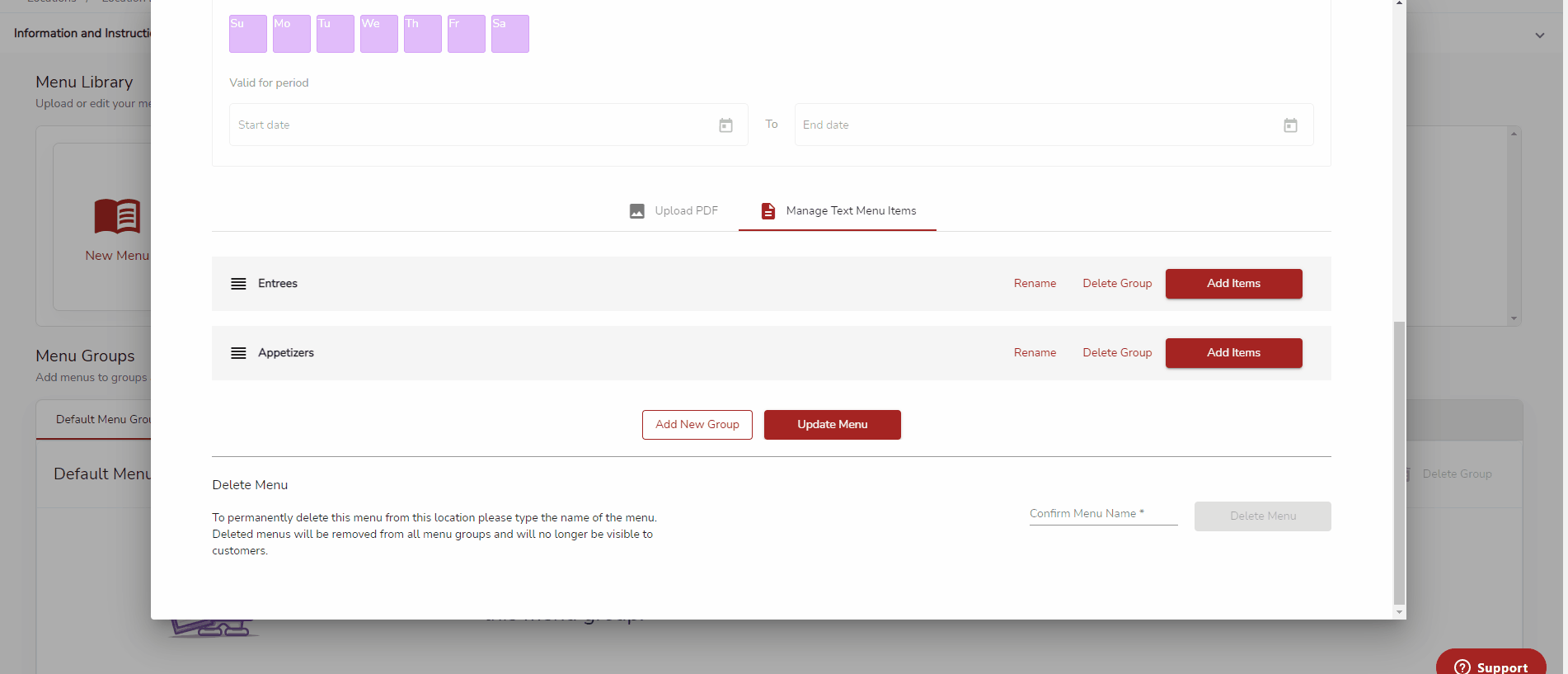 Reorder Text Menu Items
You can also rearrange items inside of a text menu group following the same steps!
Select "Edit Items" for the group you wish to edit the order of

In this example we will click "Edit Items" in the "Appetizers" group/section.

To adjust the display order simply drag and drop the items in the order you wish them to be displayed.

Note: Items at the top will display first.

When complete click "Save Group Details"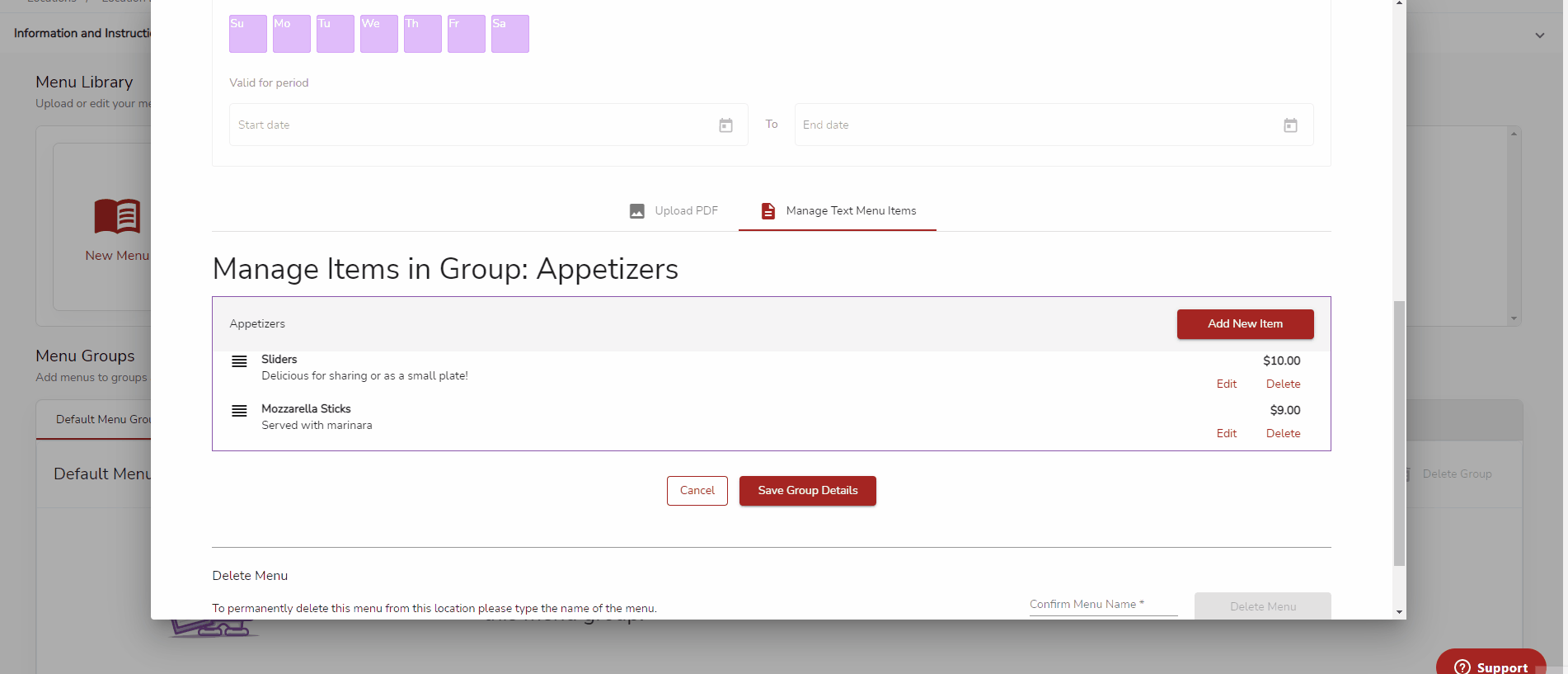 Once complete click "Update Menu" to save your changes