If you no longer wish to have SpotMenus linked to the Google Business Profile you selected or need to change which Google account you have linked you can do so from within SpotMenus!
Note: If you unlink SpotMenus from your Google Business Profile you will be unable to publish new or update existing menu links until you re-link SpotMenus to your Google Business Profile.
Login to SpotMenus using your email address and password
Click on your name in the upper right-hand corner of the screen

Click "Unlink SpotMenus from Google Business Profile"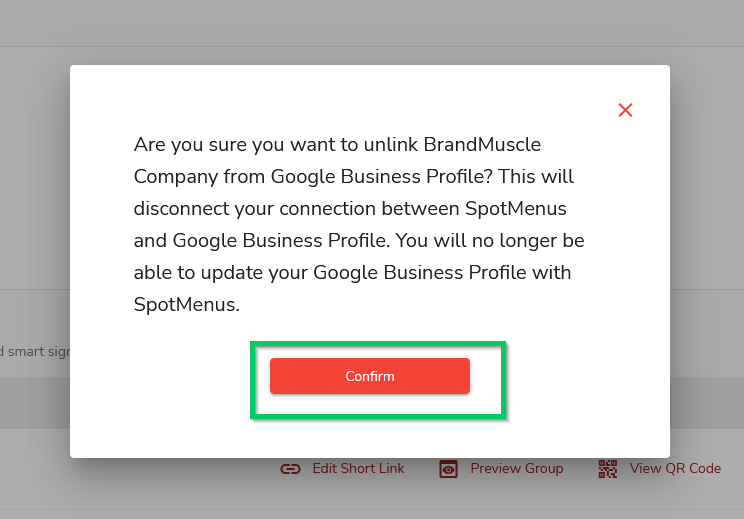 If you are sure you want to disconnect click "Confirm"

If you do not want to disconnect the connection between SpotMenus and Google Business simply click the X in the upper right-hand corner of the window or click outside of the window.

If you made a mistake and need to re-link SpotMenus and Google Business, please visit the Link SpotMenus to Google Business Profile support article.