SpotMenus offers users of SpotMenus the ability to invite new users to manage their SpotMenus accounts. A SpotMenus account may have as few as one (1) administrator and as many as the account needs!
If you are invited to manage a SpotMenus account you will need to follow the steps below to complete the registration and be added to the SpotMenus account to manage the company:
Check the email of the account that was invited to manage the SpotMenus account, you should have received an email from invites@spotmenus.com.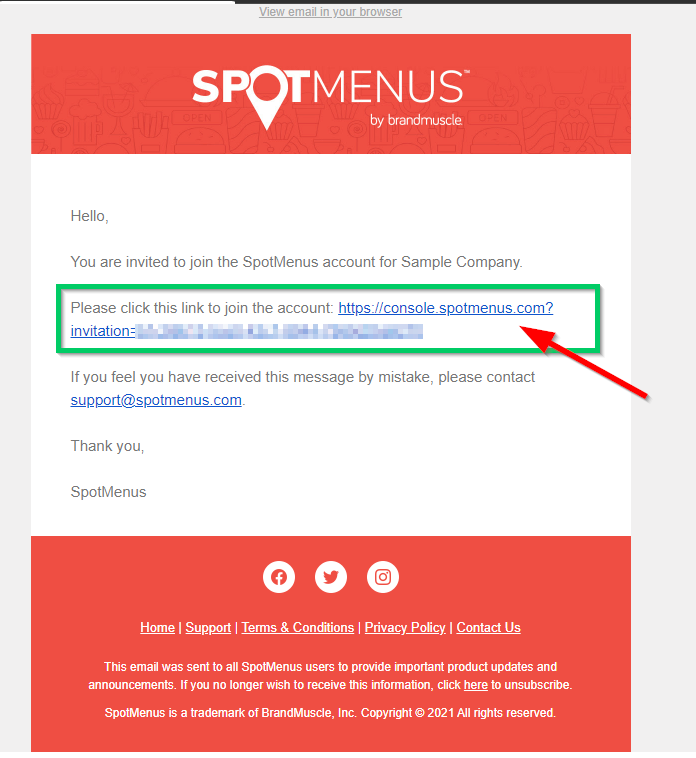 Click on the link from the email to begin the registration process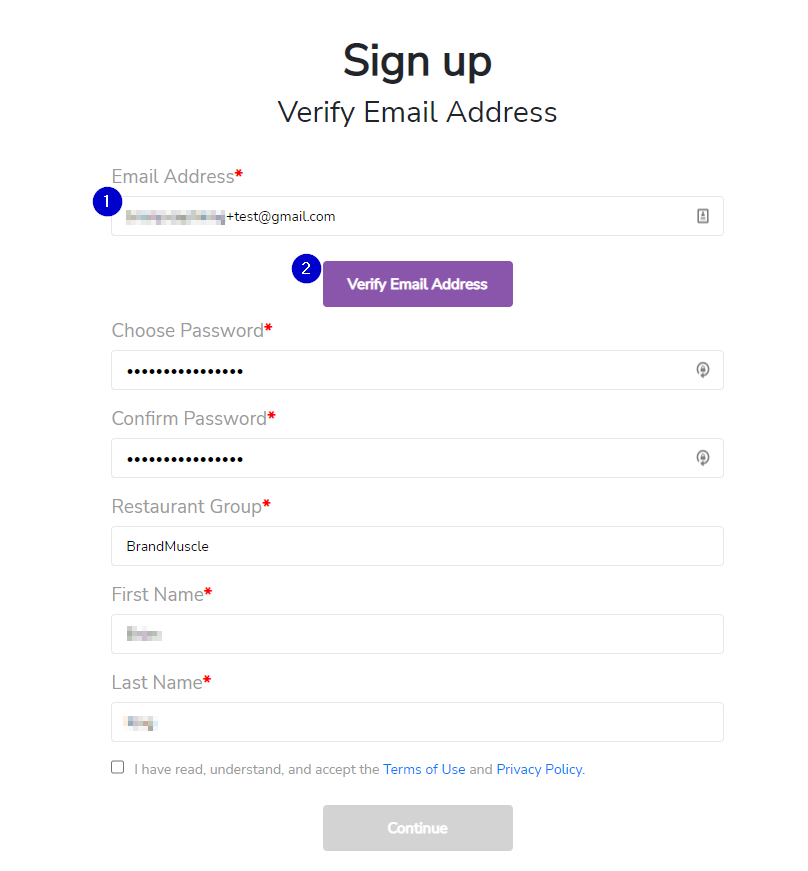 Enter the email address that was invited to manage the SpotMenus Company and click "Verify Email Address"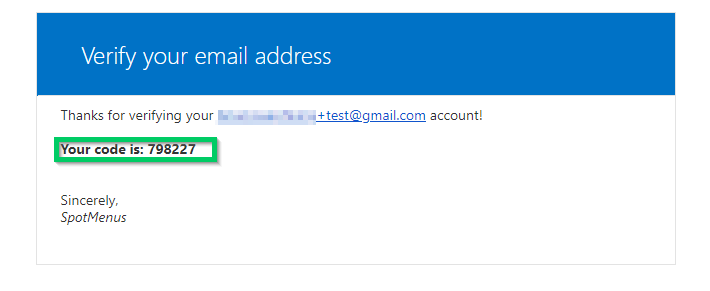 Check your email to obtain the verification code and enter it into the "Verification Code" box and click "Verify Code"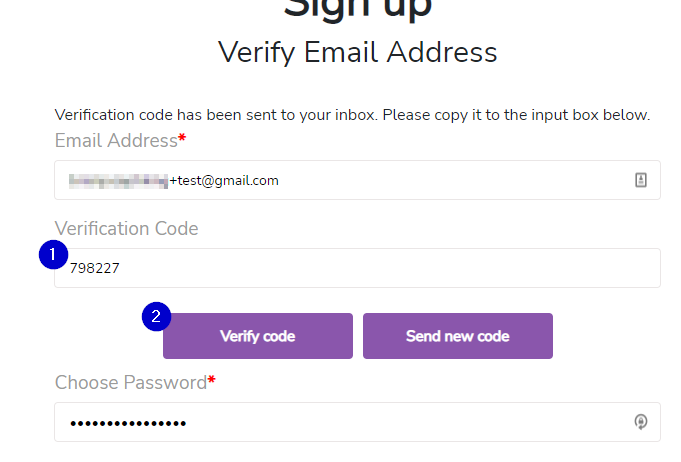 Now you are ready to complete the registration by entering your password, Restaurant Group name (this is generally the name of your company, in this example, we're using "BrandMuscle"), and your first and last name and click "Continue"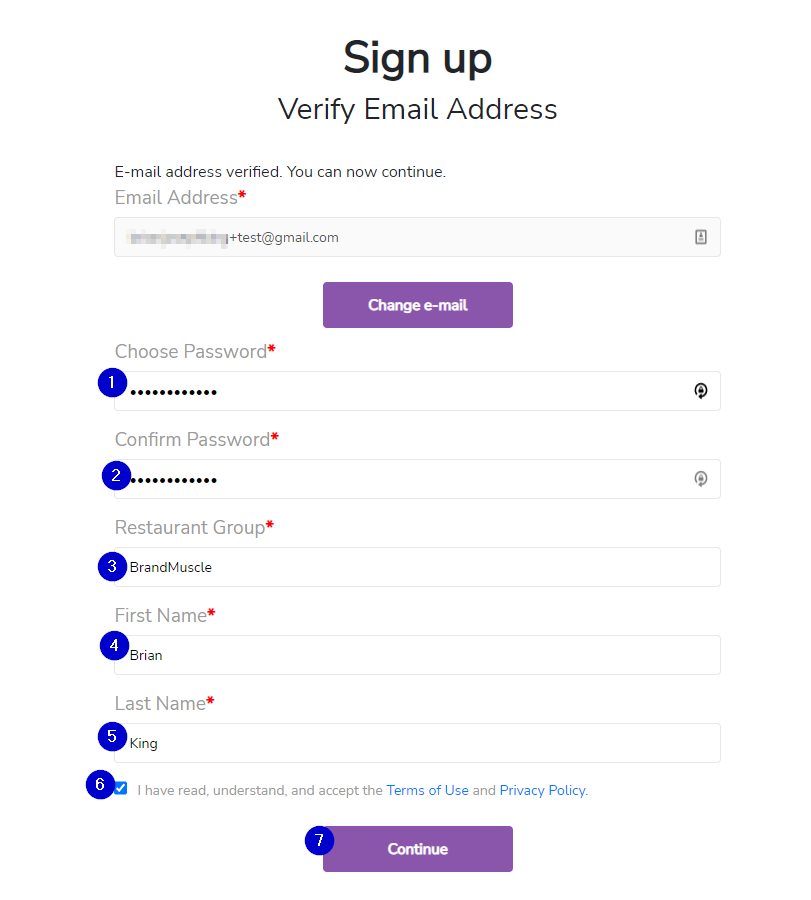 Success! You have now been added to the SpotMenus account/company and can sign in with the email address and password you created by following this guide.