Need to change your establishment name, establishment type, address, or phone number? No problem, you're able to edit these details yourself inside of your SpotMenus account.
Login to your SpotMenus account with your email address and password
Locate the location you wish to edit and click on it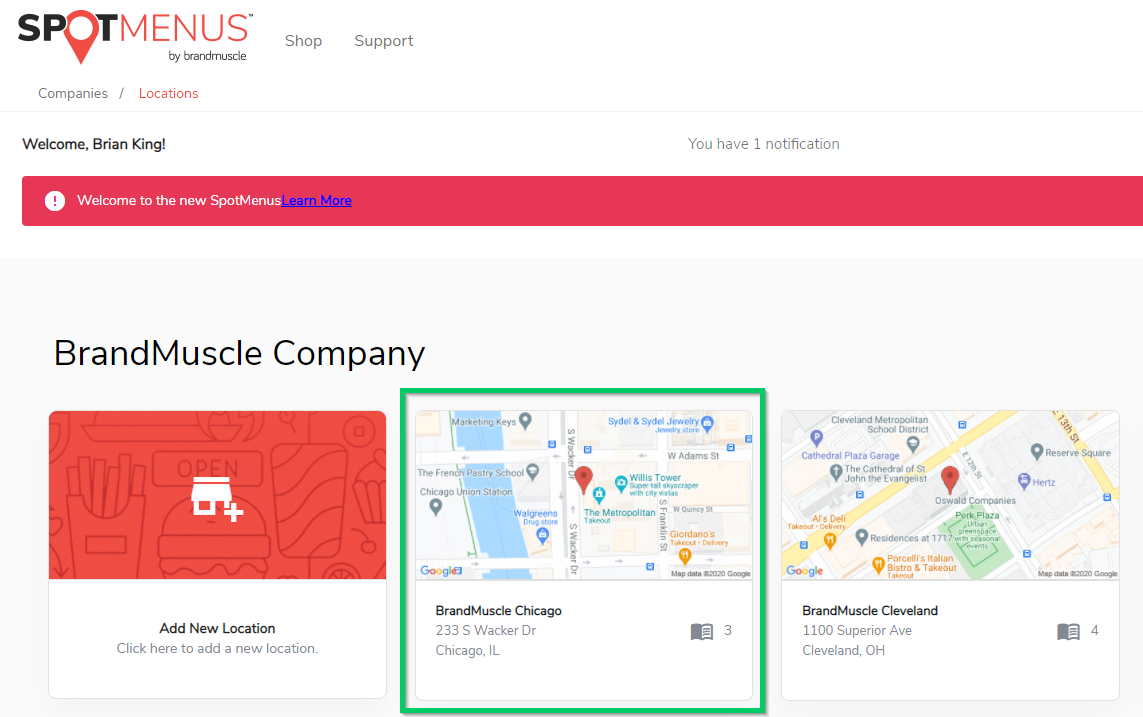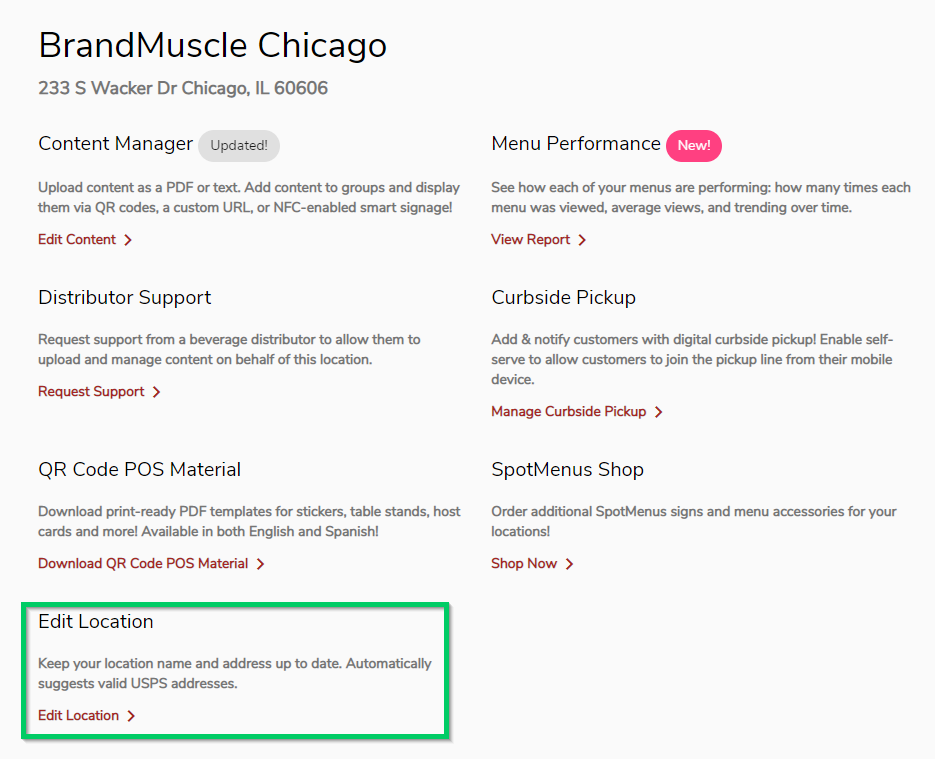 Edit the relevant details and click "Update Location"