Hire a employee and want to give them access to manage your SpotMenus account? SpotMenus allows you to easily add additional users to manage your account!
Login to SpotMenus using your email address and password
Click on your name in the upper right hand corner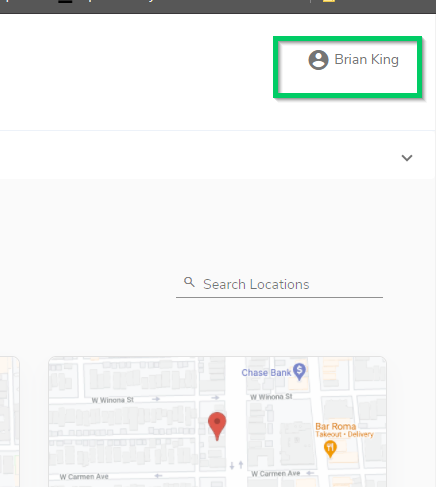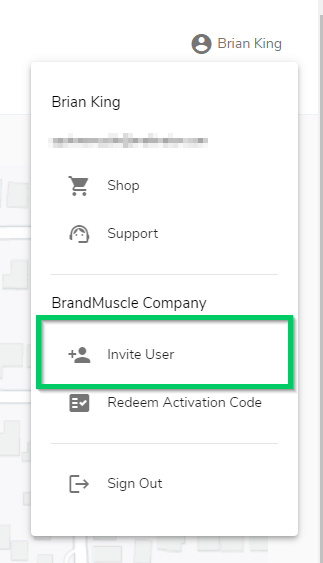 Enter the email address you would like to invite and click "Send Invite Email"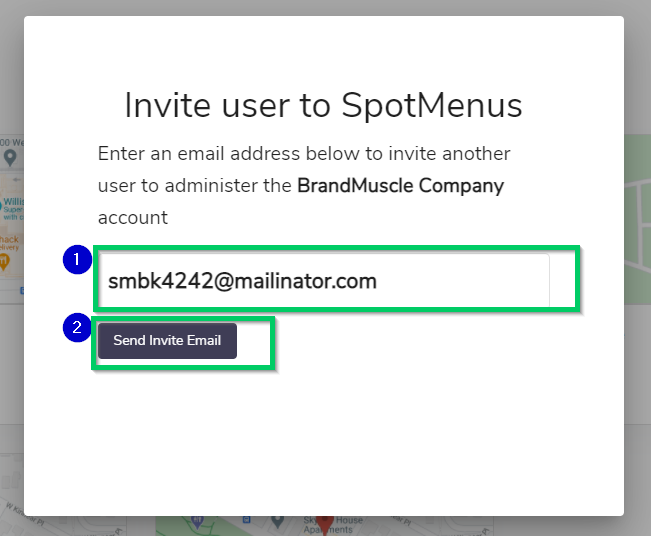 The invited user will receive an email from invites@spotmenus.com inviting them to join to manage your SpotMenus account Company.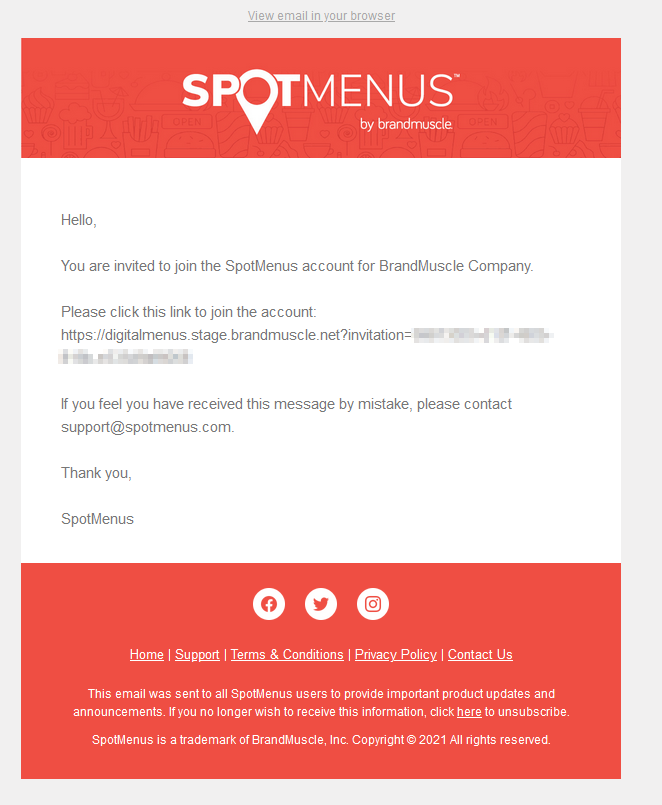 Click or Copy and paste the invitation URL into your browser and click "Sign Up" to complete the invitation process.

Note: When signing up it is important that you use the same email address that was invited to manage the company inside of SpotMenus.