Login to Instant Impact using your email address and password.
Click on "Online Order Form" to start your SpotMenus digital menu order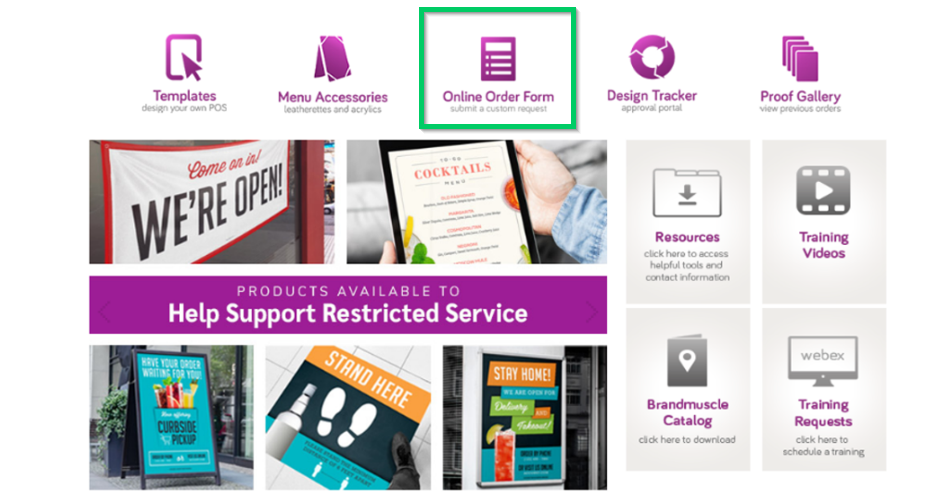 Click on "Create a New Custom Order"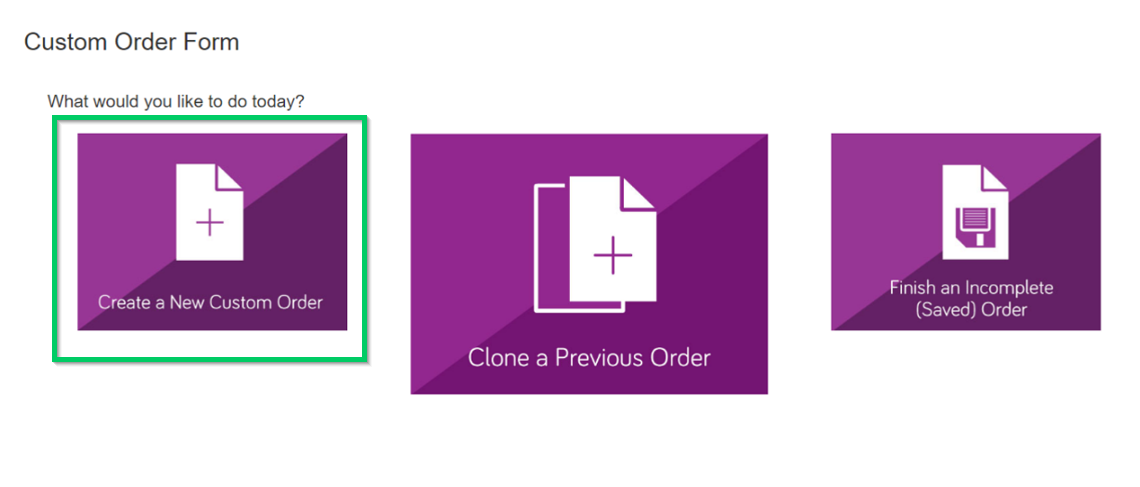 Enter the account details by entering the "Account name" or "Account number" in the "Account Name or Number" box (seen below)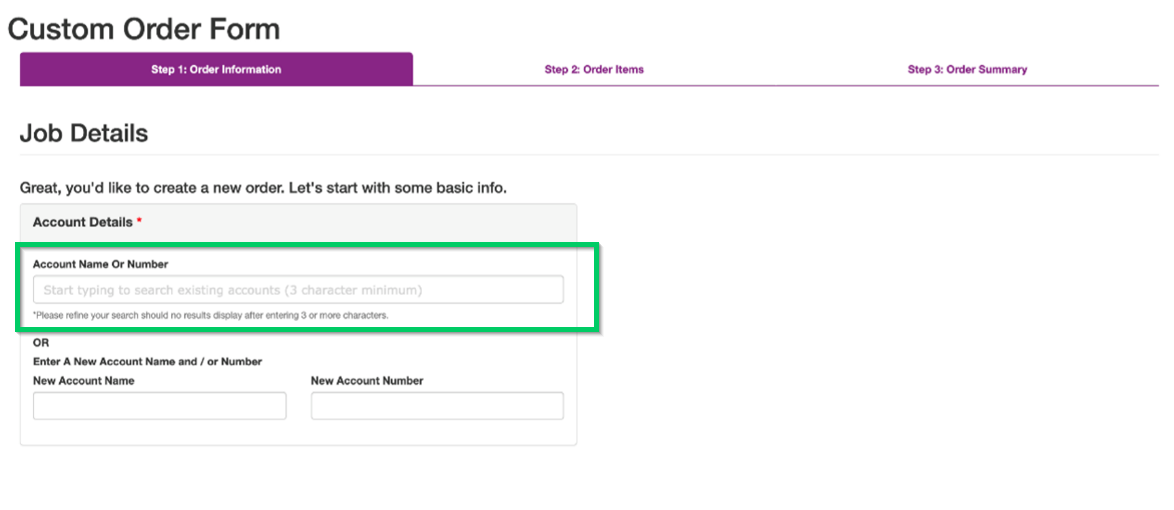 Enter the "Job Title", Select "Job Due Date", and click "Continue to Items"

Dates in grey cannot be chosen
Dates in red will be considered a rush job and may incur additional shipping charges
Dates in green are standard due dates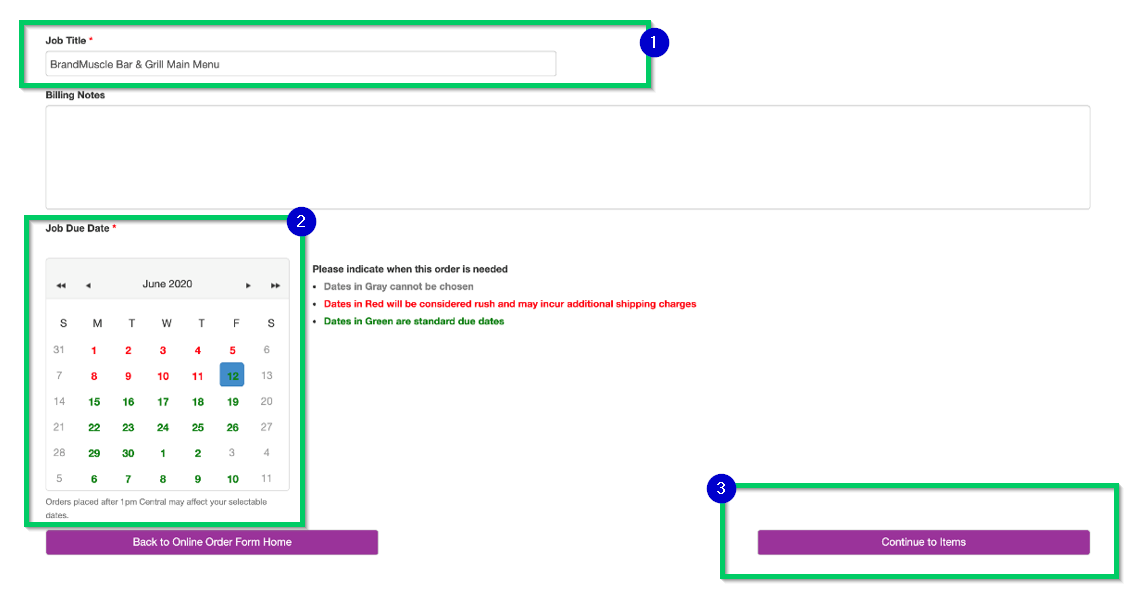 Click on "Small Format Print"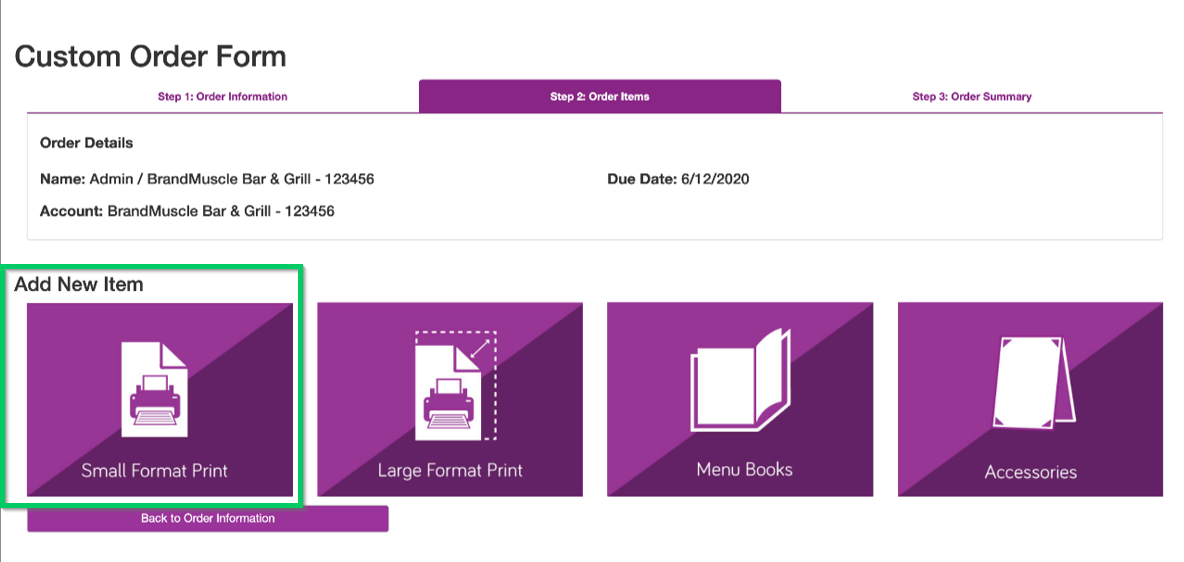 Select "SpotMenus" under "All Items"
Select "0.000 x 0.000" under "Size: Width / Height - Inches"
Select "NoPaper" under "Paper"
Click "Next" to continue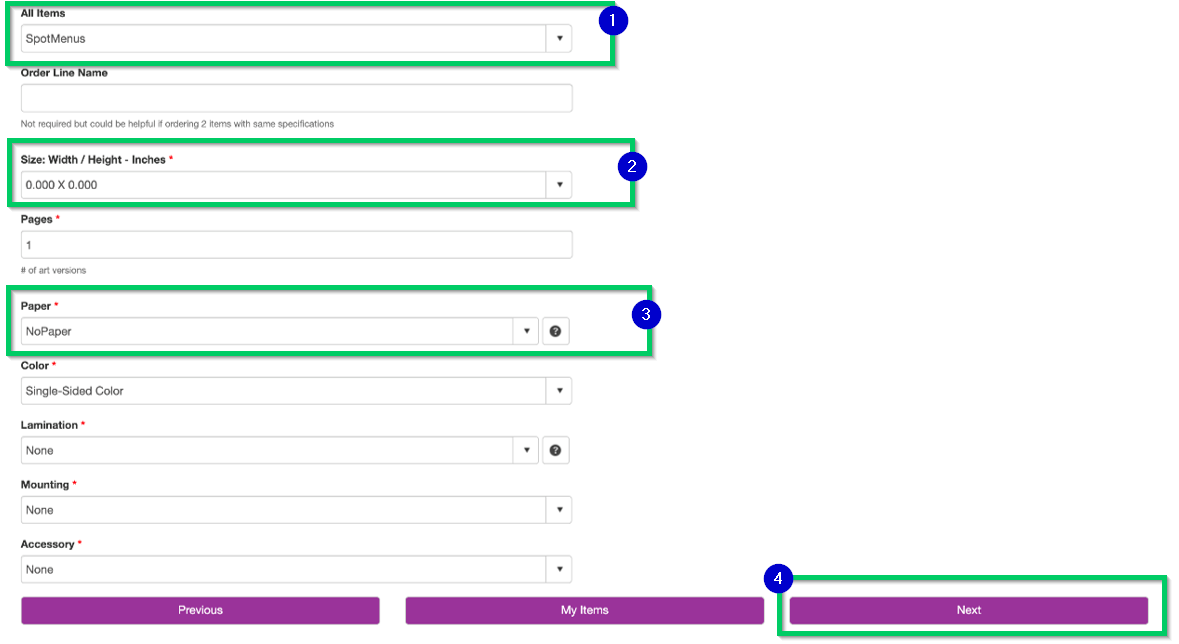 No action is required on the next screen.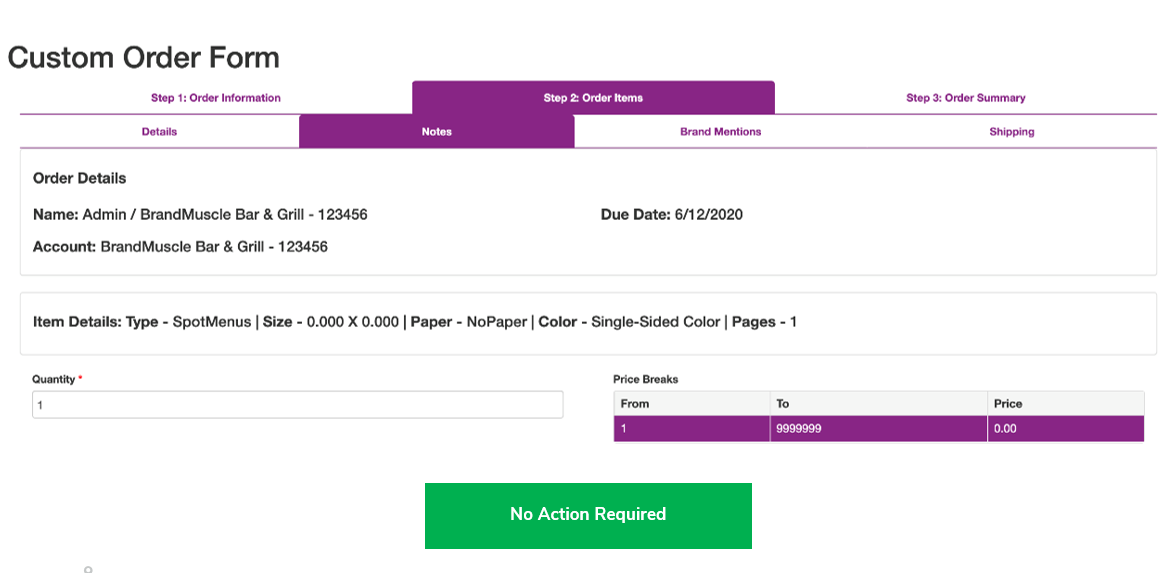 Click "Add New Note"

Enter design notes in the box below.

Note: If you have a job or order for printed menus for this account that you would like to use for SpotMenus enter the DesignTracker Job Number or details here.

Click "Save"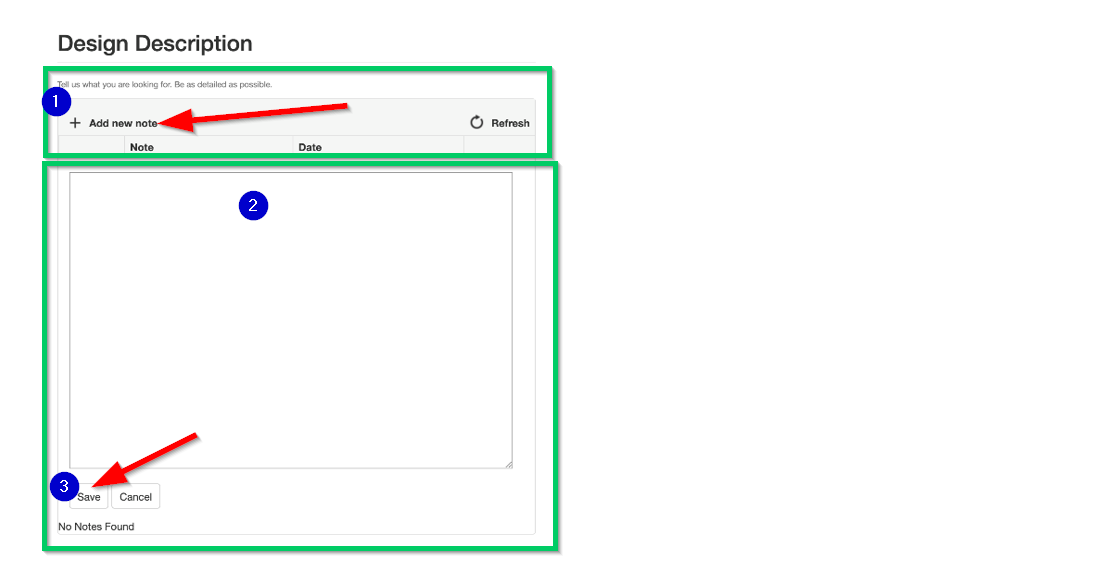 Select any assets you want to be used for designing the menu and click "Next"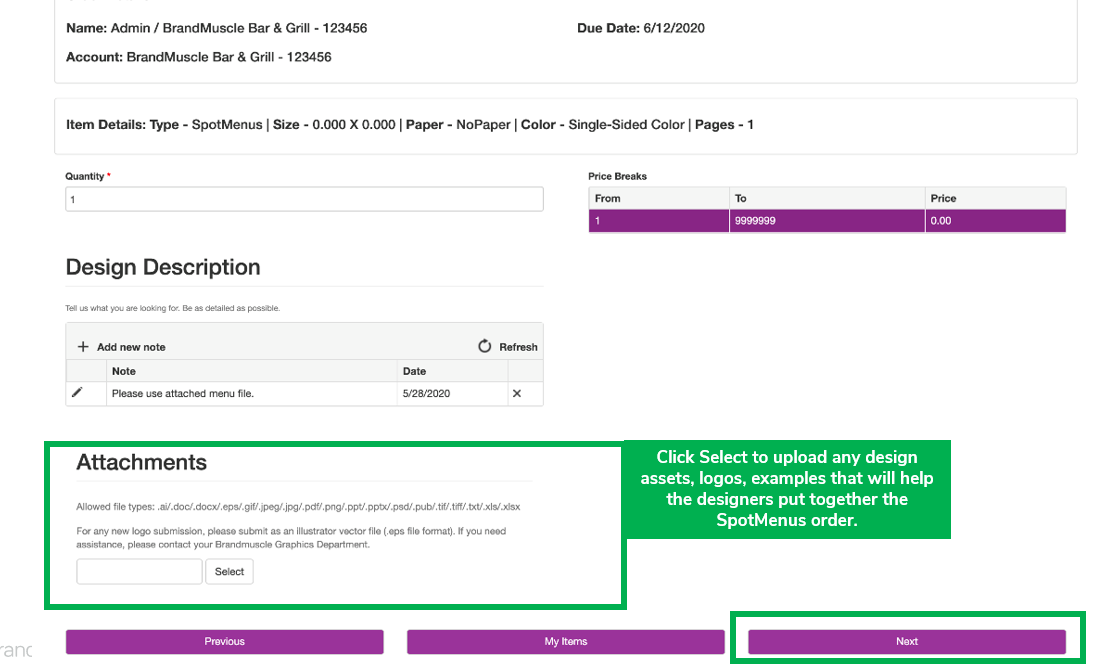 On this screen we will work on Brand Mentions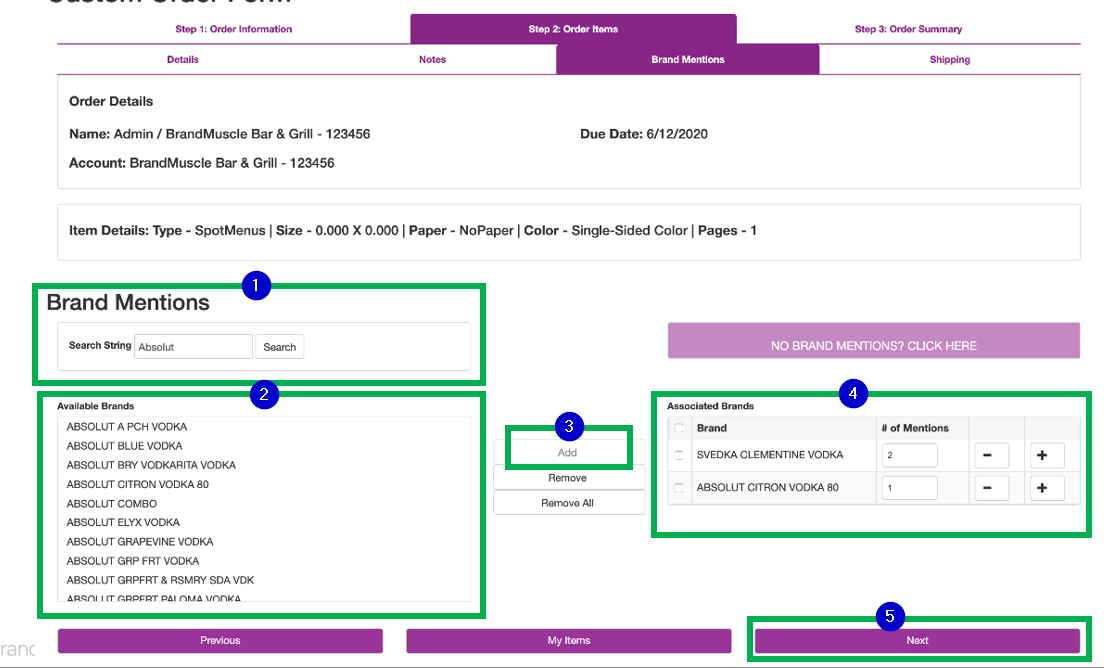 Search for the brand
Select the brand(s) from the "Available Brands" list
Click "Add"
Enter the # of mentions per brand
Click "Next"
Select the SpotMenus Location SpotMenus from the list. The SpotMenus Welcome Kit and QR Code Signage will be shipped directly to your Account.
Click "Next"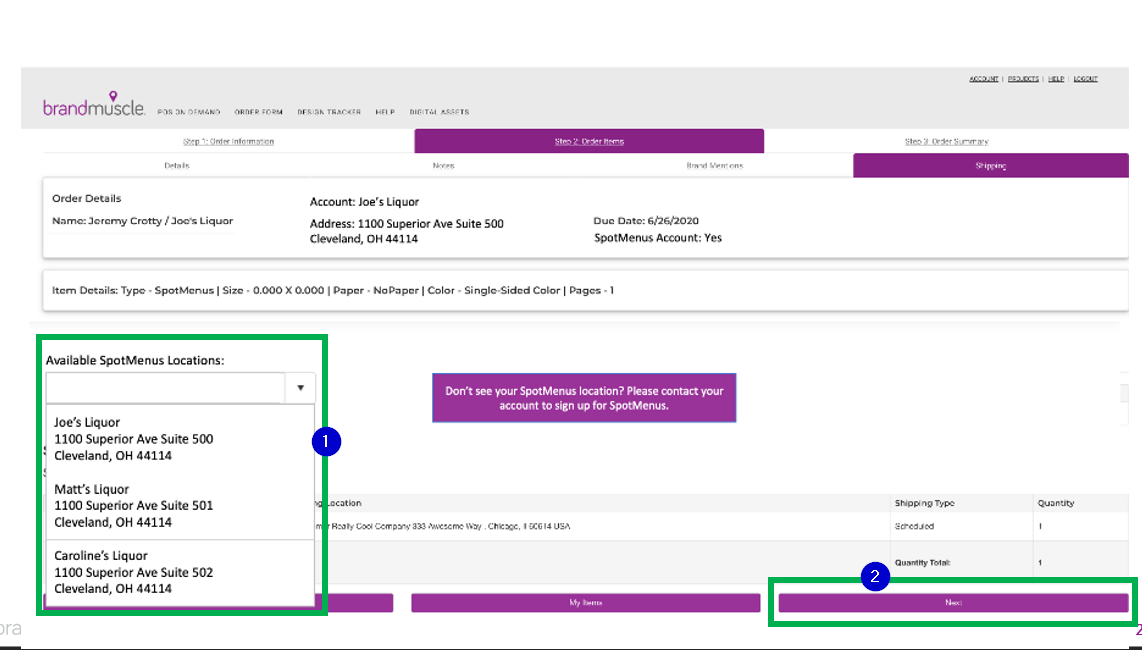 Click "Continue to Order Summary"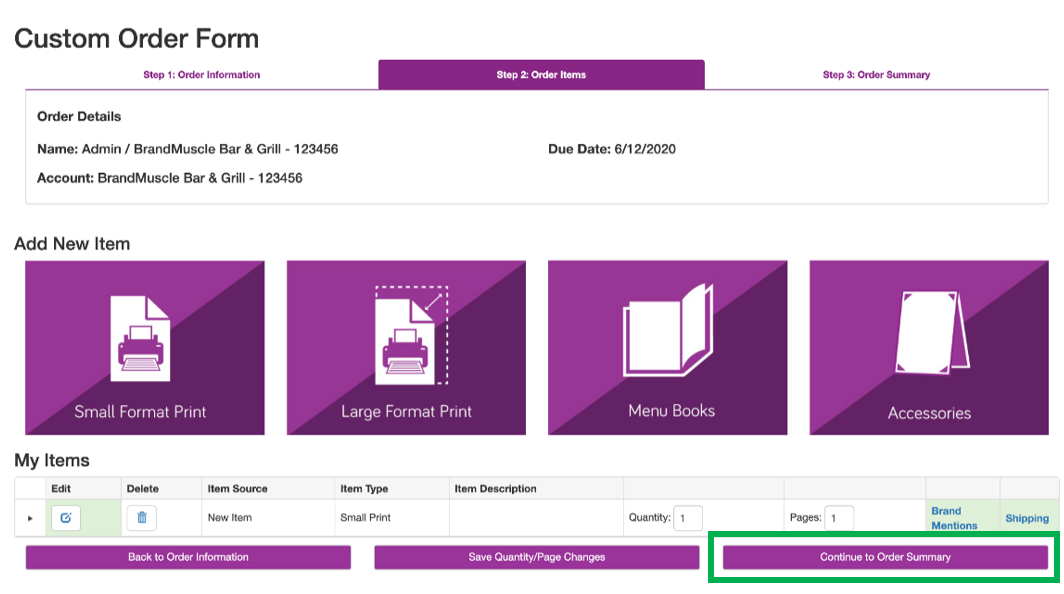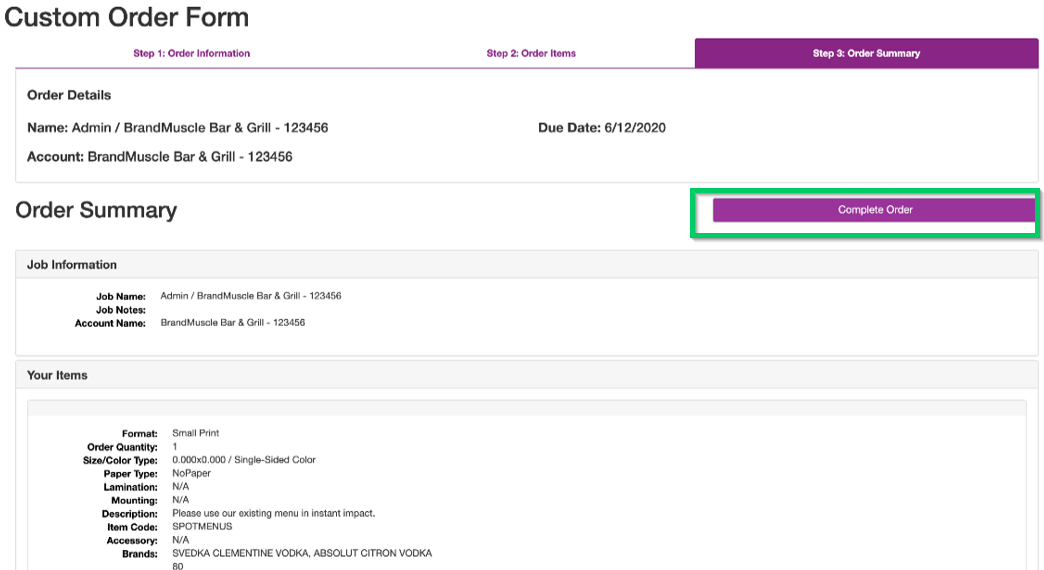 You will be taken to a screen showing the Design Tracker (DT) order number confirming the Instant Impact Online Order for SpotMenus has been submitted!