SpotMenus now offers locations the ability to request distributor sponsorship directly from within the SpotMenus application!
Login to SpotMenus using your email address and password
Click on the location you wish to manage

Click "Distributor Sponsorship"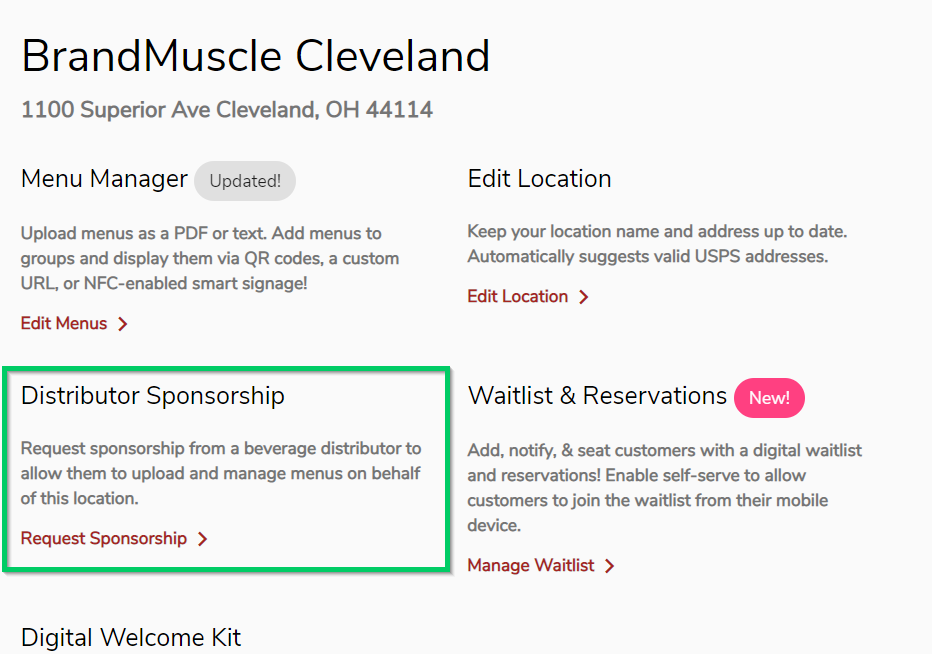 Select the distributor sponsor from the list by clicking on their name.

Note: In this example we will use "Sample Distributor, Inc"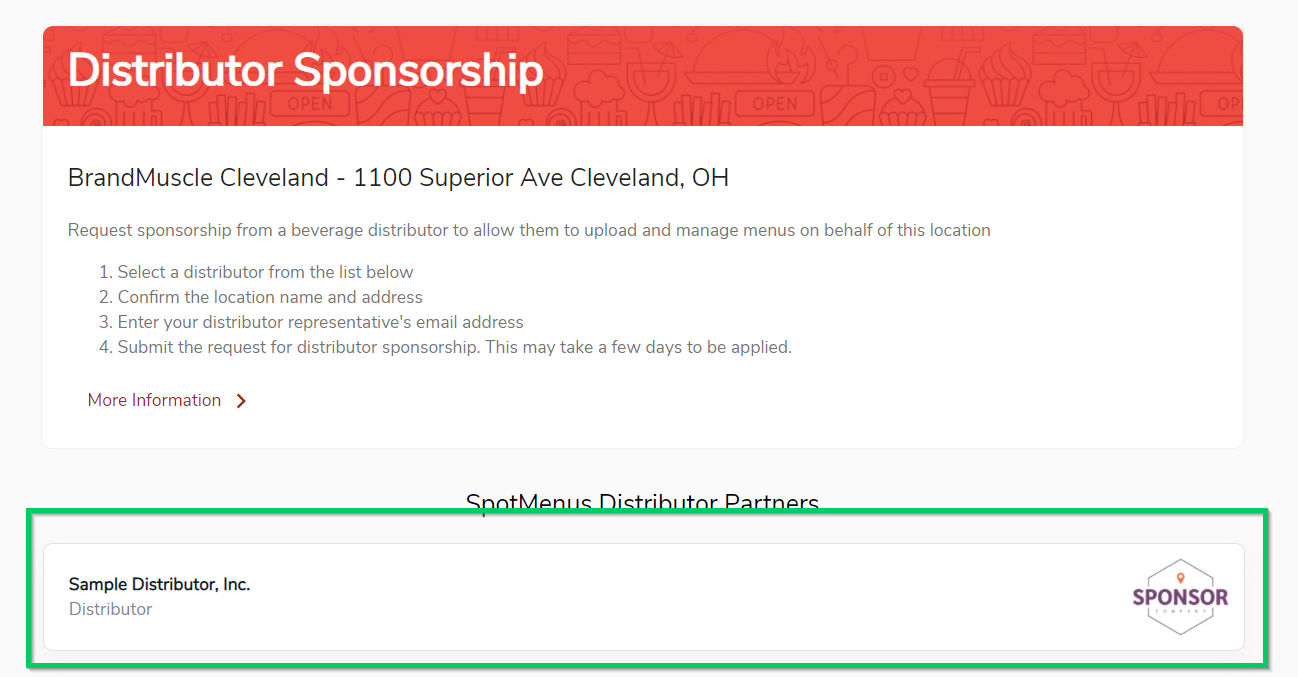 Select the location(s) you would like to have sponsored by the distributor
Enter the distributors email address
Click "I understand and authorize my distributor to upload menus on my behalf and to communicate with me"
Click Continue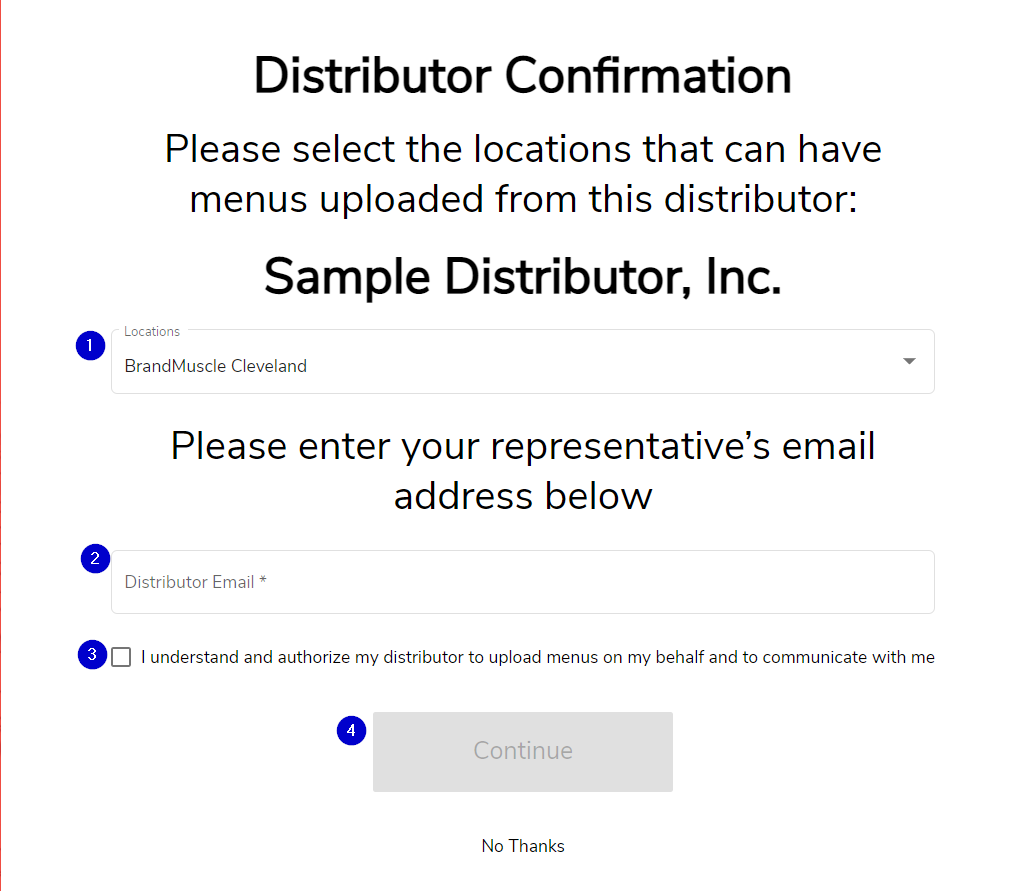 If a location is already sponsored by a particular sponsor that sponsor will be greyed out and unable to be selected.