Login to SpotMenus using your email and password
Click on the location you wish to manage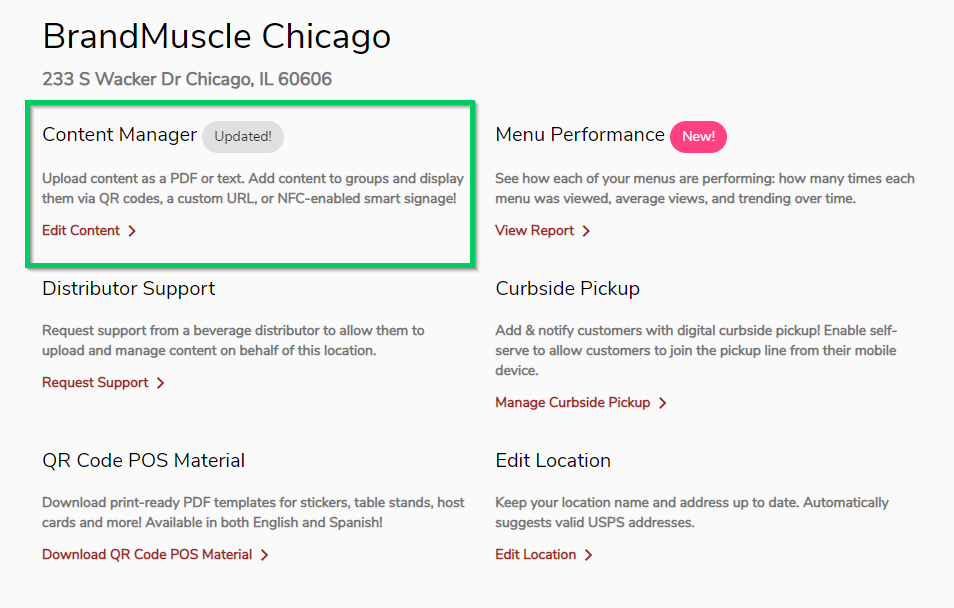 Locate the content you want to add to a content group from the available menu drawer.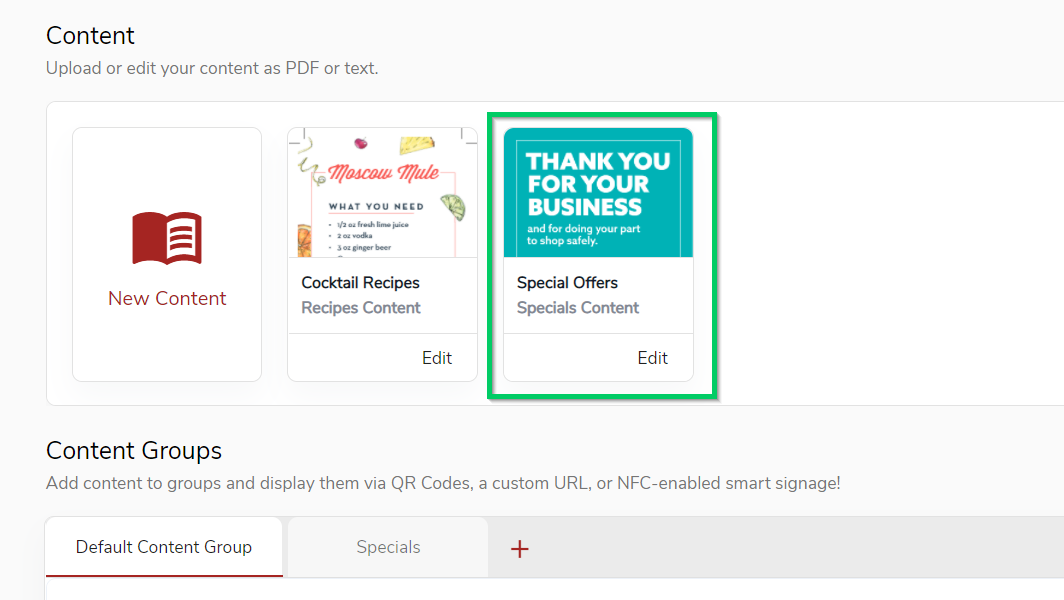 Drag the content from the available content items drawer to a content group.

Note: Content can be assigned to Content groups.
Note 2: Until the content is assigned to a content group it is not visible when scanning your QR code.