Some smartphones that support QR code scanning without an app may have the setting disabled, which will result in the camera not recognizing the QR code. If you're not seeing a notification popup even though the QR code is well-lit and clearly in view, check to make sure the feature is enabled in your smartphone.
Apple iOS QR Code Scanning Settings
Tap "Settings"
Tap "Camera"
Make sure "Scan QR Codes" is enabled (and it should be on by default)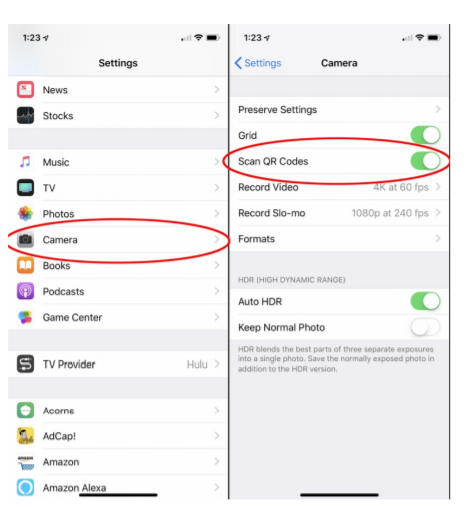 Android QR Code Scanning Settings:
Android QR code settings depend on the manufacturer. For popular Samsung Galaxy S phones, go to the Camera Settings Toggle the feature "Scan QR Codes"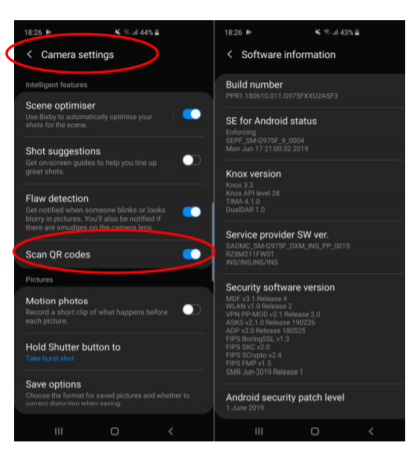 Many Android smartphones also come with Google Assistant. You can also use Google Assistant Lens to scan a QR Code by following the instructions here: https://www.howtogeek.com/410037/how-to-scan-qr-codes-on-android/