Login to SpotMenus using your email and password
Click on the location you wish to manage

Click "Waitlist & Reservations"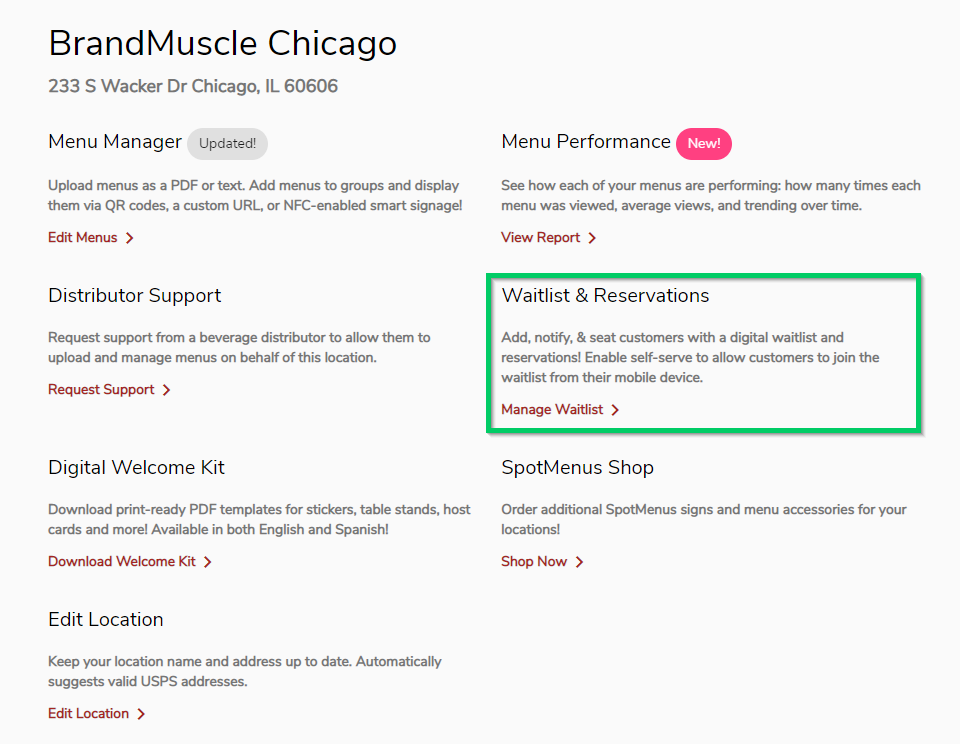 Click the middle blue SMS text button to send the text message to the patron to let them know their table is ready and to see the host to be seated. (See screenshot below)

Text Message: "Location Name Waitlist: Your Table is ready! Please notify your host to be seated."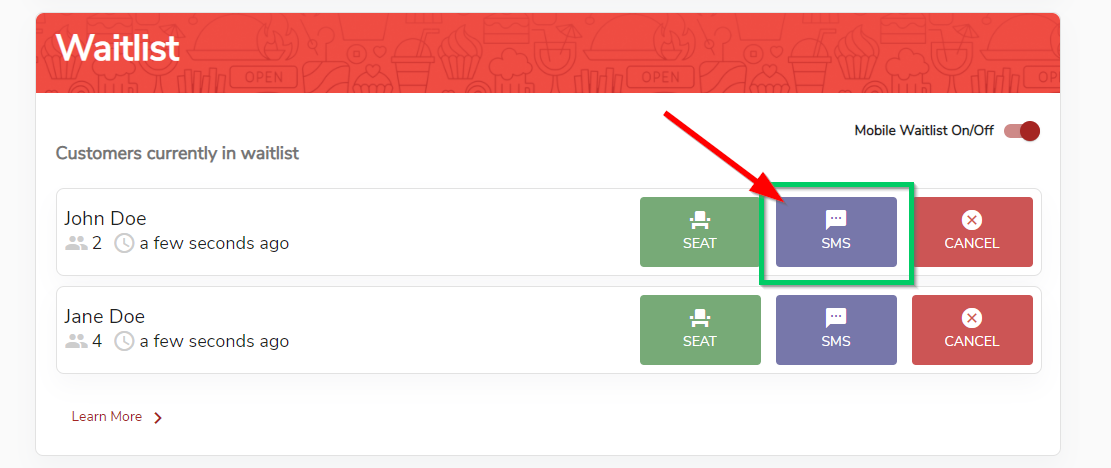 Once the patron(s) see the host click the green button with the chair icon to seat the patron and remove them from the waitlist queue. (See screenshot below)

If there are any other patrons on the Waitlist, they will automatically move up one spot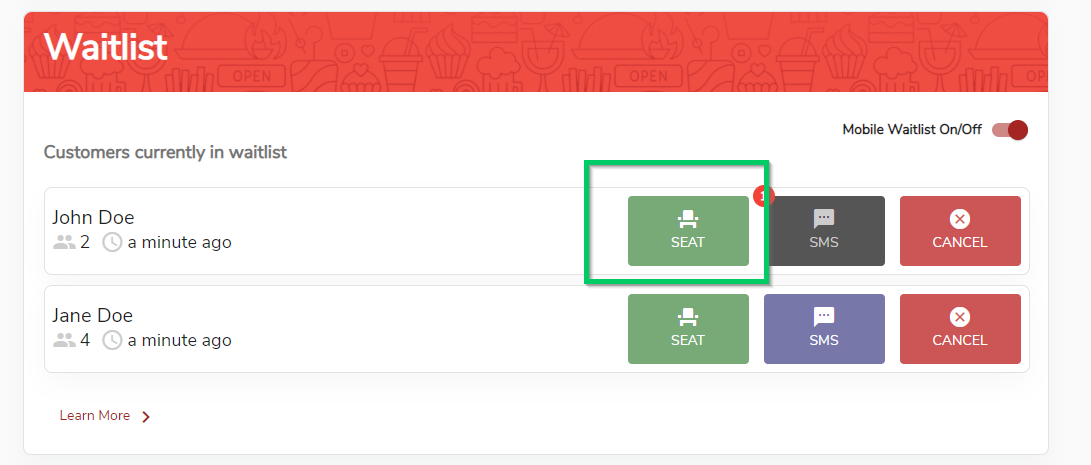 Click "Yes" to remove the patron(s) from the waitlist queue