Login to SpotMenus using your email and password
Click on the location you wish to manage

Click "Waitlist & Reservations"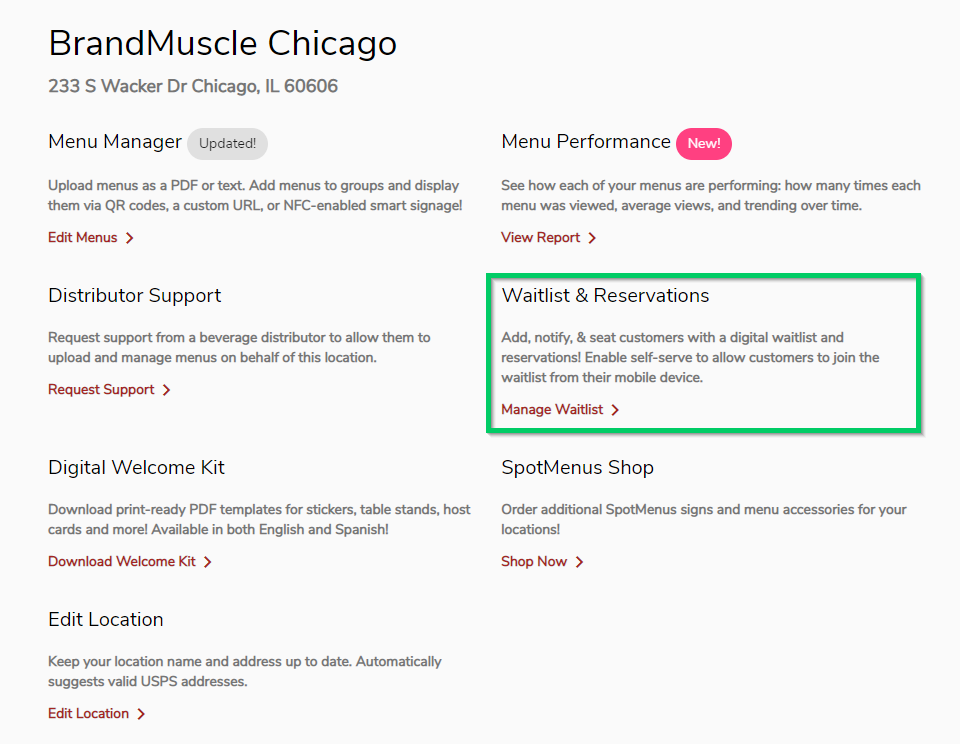 Click the red "Cancel" icon (far right) for the patron(s) you wish to remove from the waitlist.

In the below example image we would remove "John Doe" with a party 2 from the waitlist.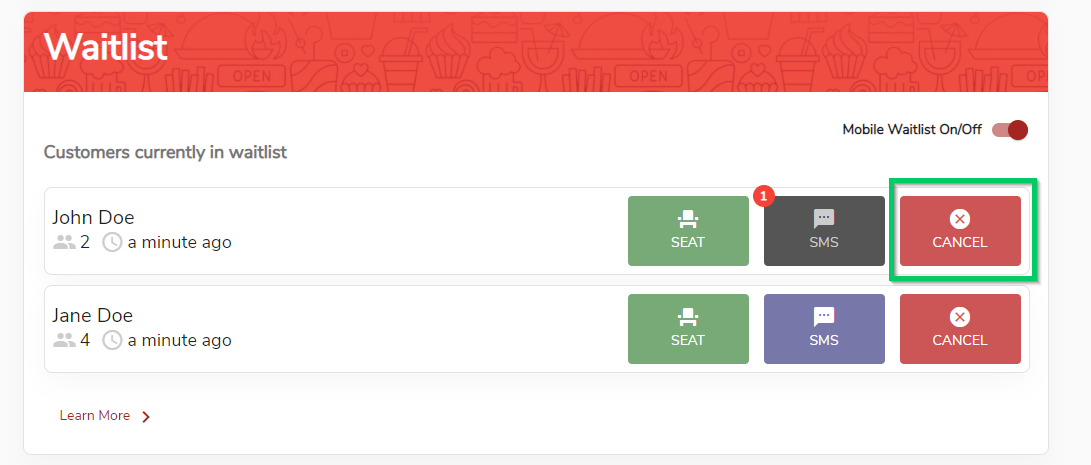 Click "Yes" to confirm you want to remove the patron(s) from the waitlist.