The SpotMenus Waitlist feature allows restaurants to manually add patron(s) to the Waitlist. This will accommodate patron(s) that either call ahead or simply walk into the restaurant and do not scan the QR Code. Regardless of the way you are added to the list, ALL patron(s) will be added to the same list.
Login to SpotMenus using your email and password
Click on the location you wish to manage

Click "Waitlist & Reservations"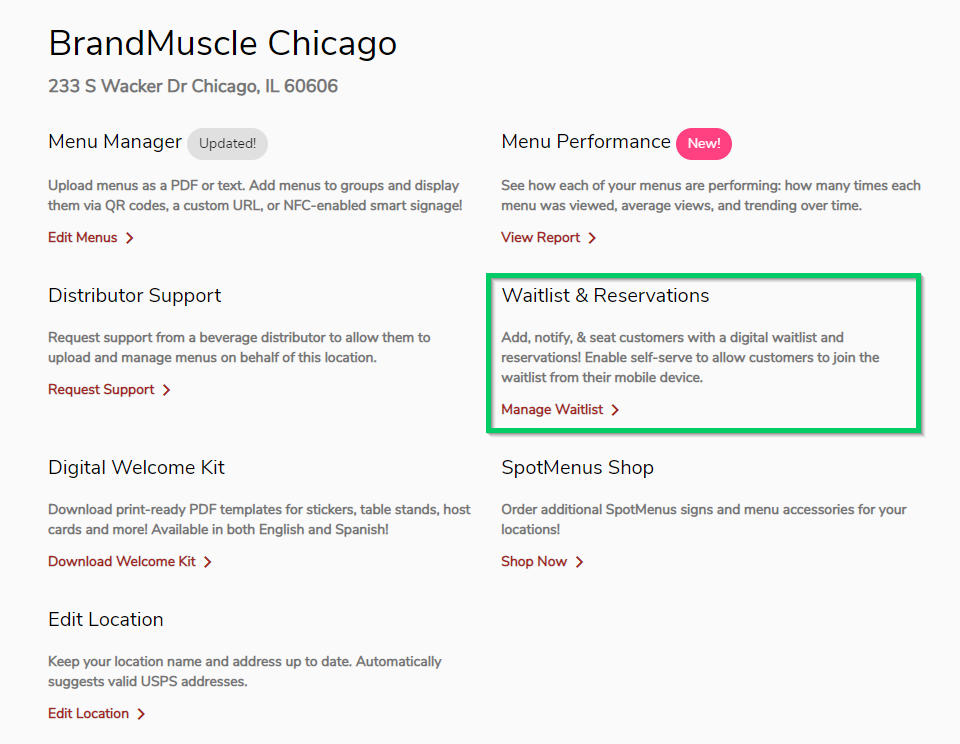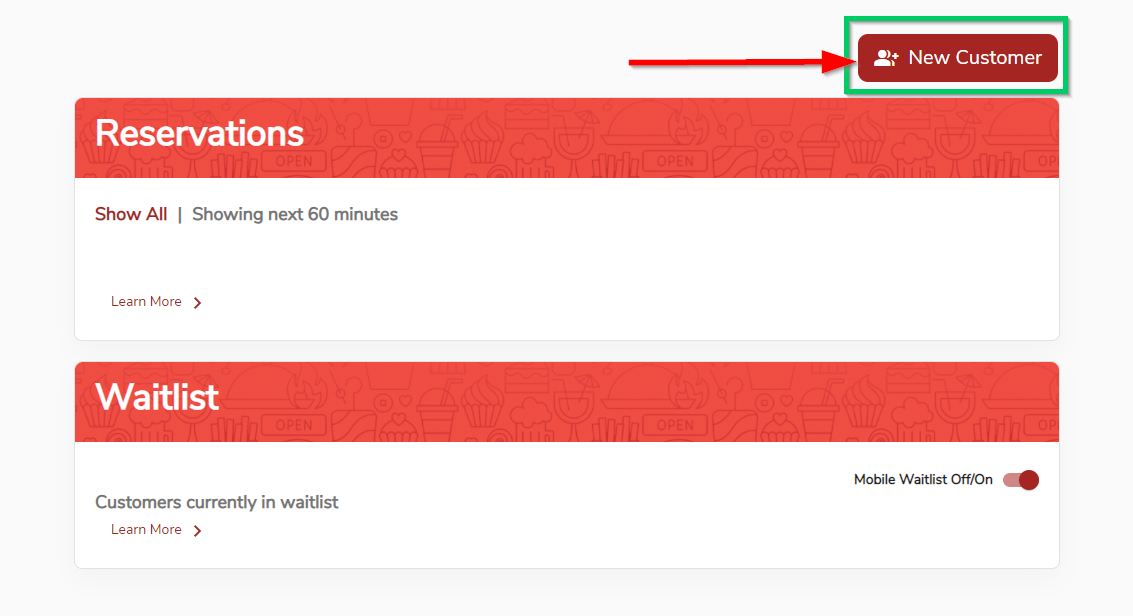 Fill out the form fields

First Name
Last Name
Party Size
Origin
Phone number