Patrons can add themselves to the Public Waitlist after scanning a QR code if the Public Waitlist is activated. When the Public Waitlist is enabled it will appear in a purple banner above the menu (see screenshot).
Patron scans QR code of restaurant which has the Public Waitlist activated
Patron taps on "Tap to Join The Waitlist!"
Patron will be presented with a form to join the Waitlist:

First Name
Last Name
# of guests in party
Phone number for SMS text message

Format for phone #: xxxxxxxxxx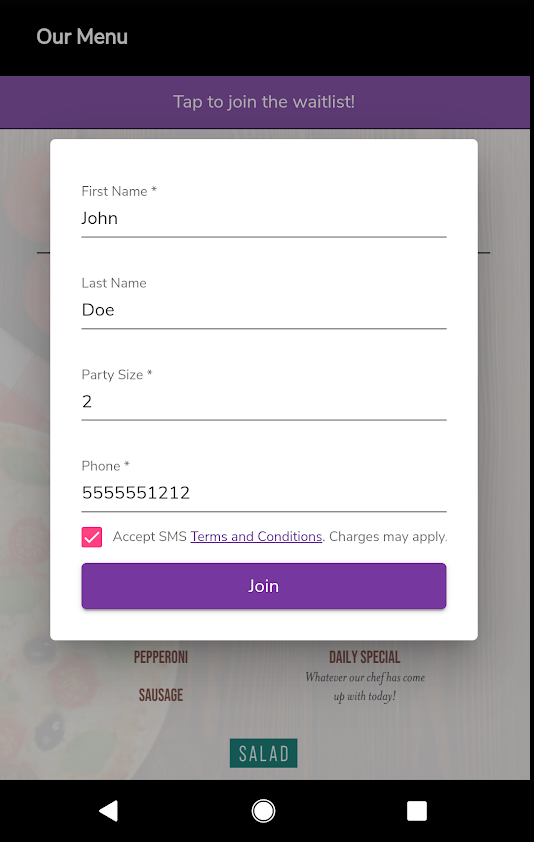 Patron clicks "Join"
Patron receives a SMS Text Message informing them they have joined the Waitlist and where they are in the queue. This will also be visible after clicking "Join" at the top of the menu in their mobile browser.

SMS Message: Welcome to Location Name waitlist! You are X in line. We will notify you when your table is ready.