We understand that many restaurants and bars may have daily, weekly, or monthly specials and would like an easy way to update and display these menus. To update a non-supported PDF menu simply follow the steps below:
Login to SpotMenus using your email and password
Click on the location you wish to manage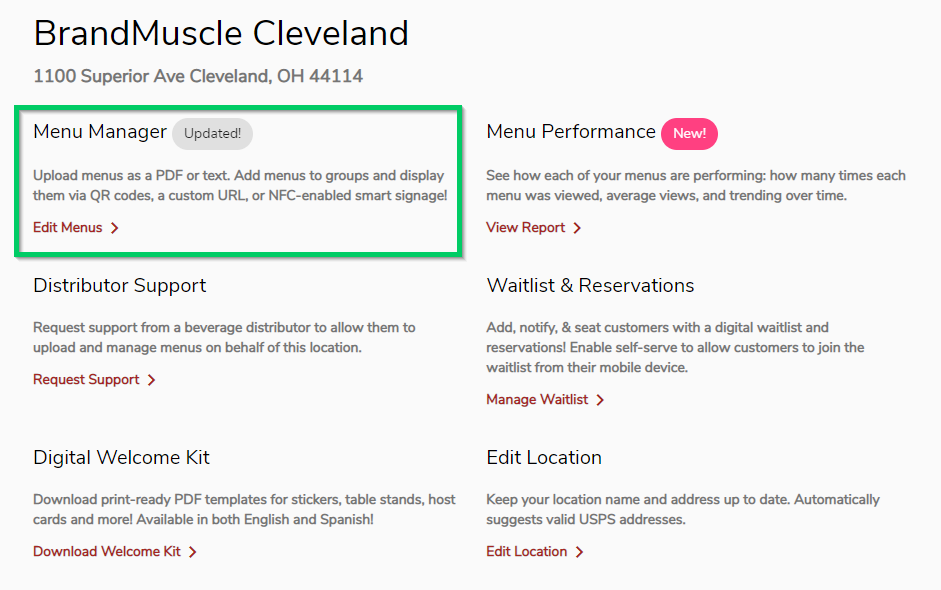 Locate the menu you would like to replace from the available menus in the menu drawer.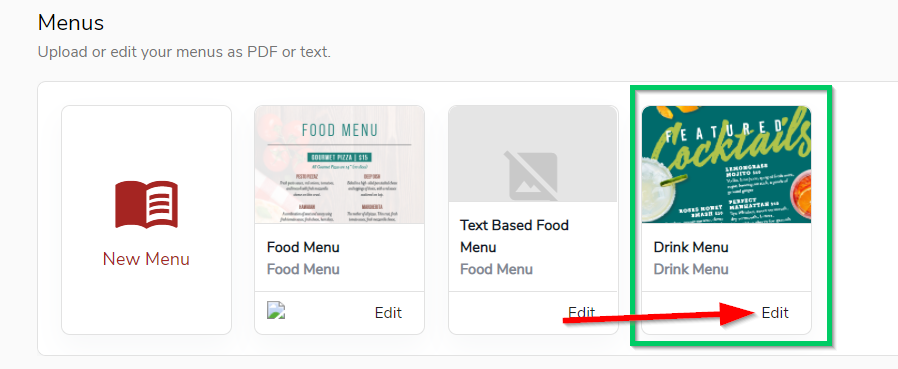 Click "Edit"
Click "Remove Attachment" to remove the PDF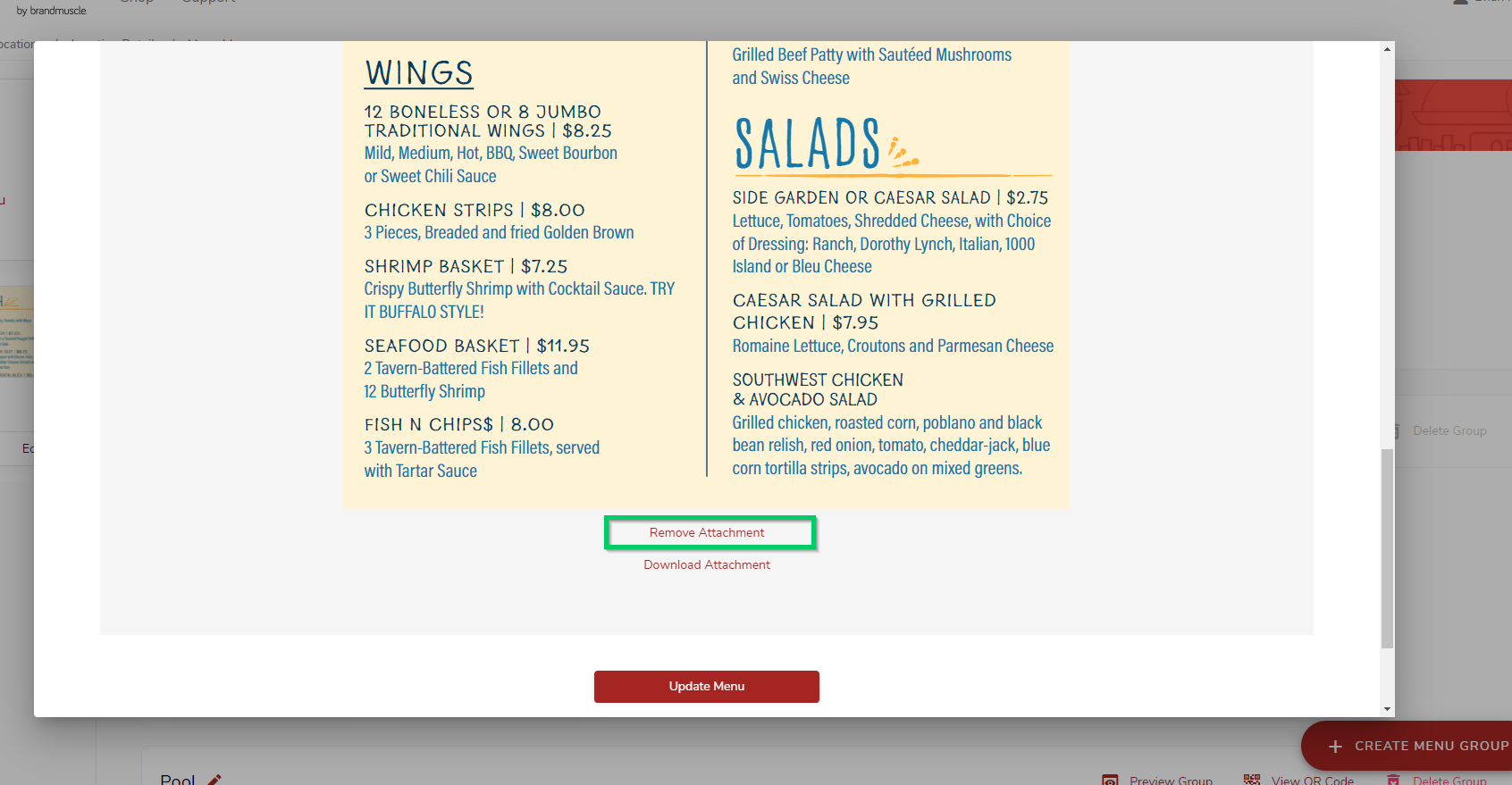 Once the attached PDF is removed you are now able to replace the menu with a new PDF.
Upload PDF Menu

The Menu must be a PDF
You can either drag the menu from your file share into the menu box or click on "Browse Files" and select the files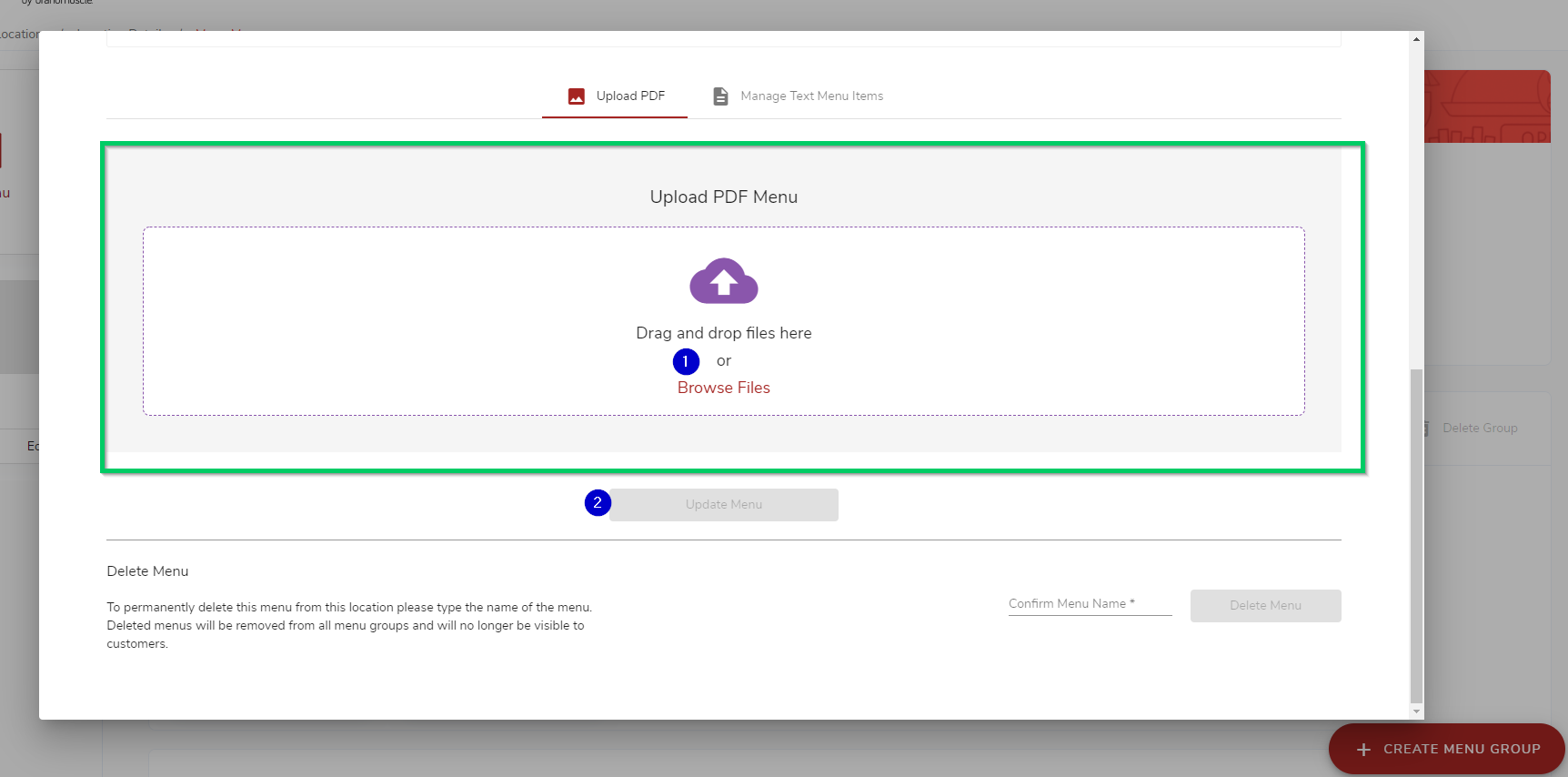 Click "Update Menu"

Replacing the menu in this manner will ensure your menu retains any specific schedules you've assigned it (example: Only display Saturday and Sunday between 11 am and 2 pm).