Login to SpotMenus using your email and password
Click on the location you wish to manage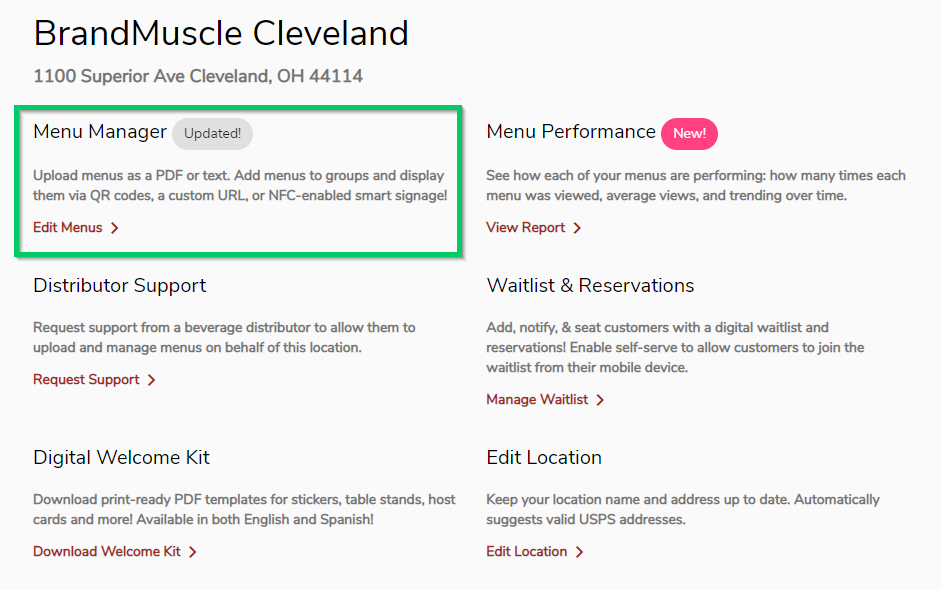 Click "New Menu" from the menu drawer to upload a new PDF menu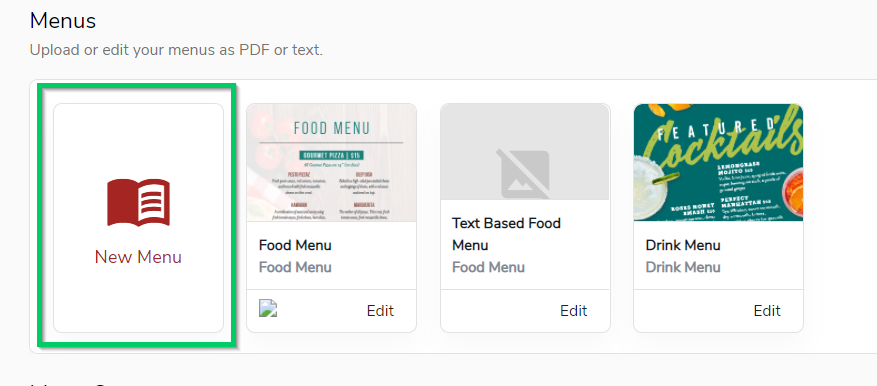 You will be shown a new modal window form to fill out to upload your new menu: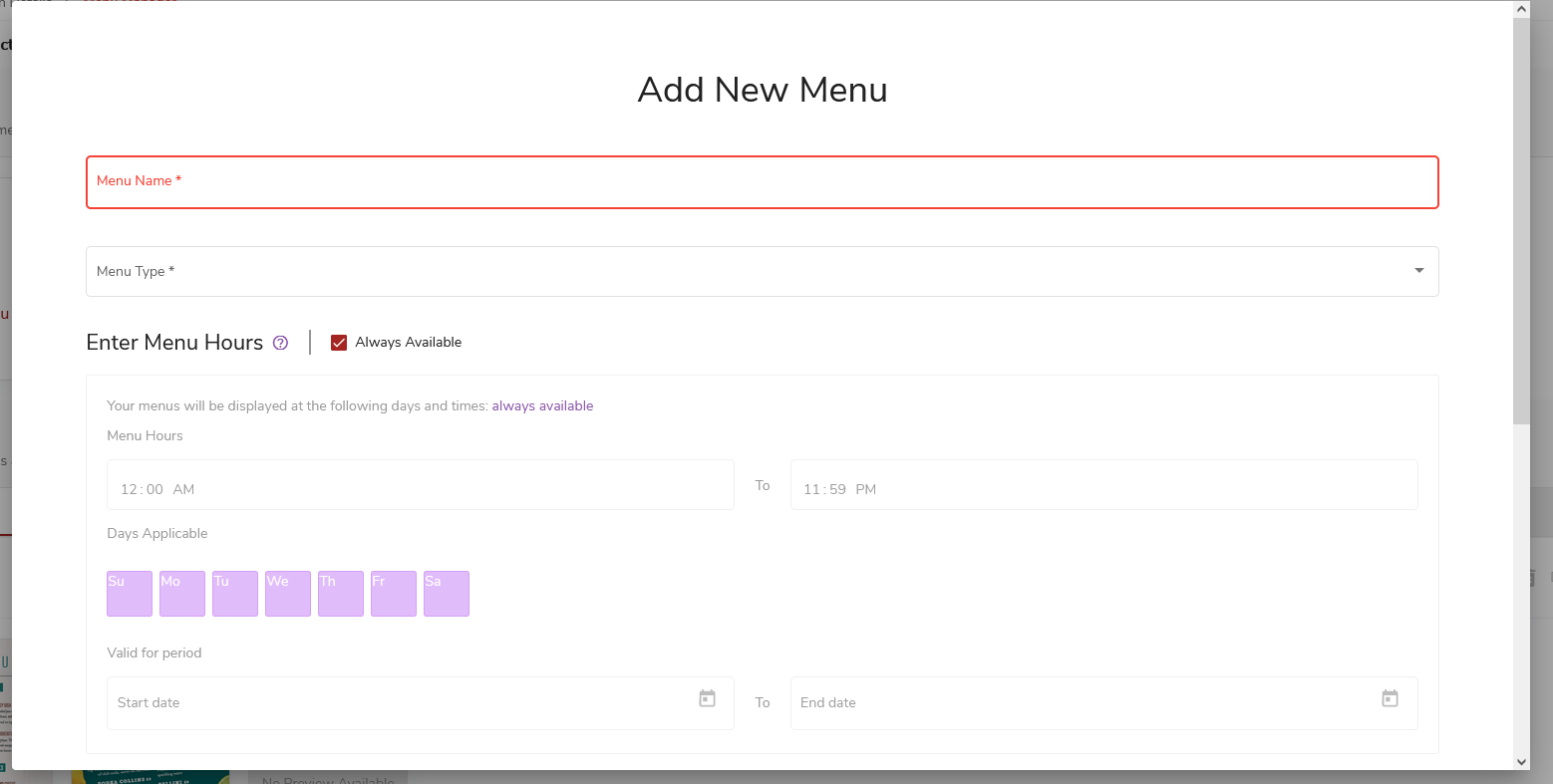 Enter your "Menu Name"

Example: Food Menu, Happy Hour Menu, Brunch Menu, etc.

Select your "Menu Type"

Example: Food, Drink, Food & Drink

Customize Menu Display Hours/Date Range/Days if applicable
Select your PDF by dragging & dropping or selecting "Browse Files" to select the PDF file from your computer's local storage.
Click "Create Menu"

If you want your menu to be visible when scanning a QR code it must be added to a Menu Group

Drag your menu from the available menus on the left to a menu group on the right